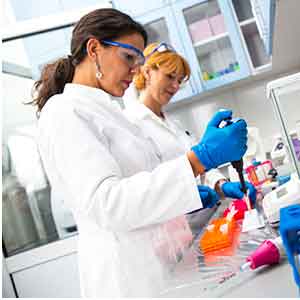 In 2016 almost 6,000 new jobs were announced across 50 companies in the pharmaceutical, biotech and medical devices industries.
This coupled with natural turnover has led to a buoyant marketplace for people searching for jobs in science and pharma with companies competing for difficult to find skills.
Demand for candidates is extremely high which is driving salaries up. The market is moving to a candidate led space where individuals with the right combination of skills and experience will become both highly attractive in the marketplace and more likely to see counter offers.
2017 will continue in the same vein with the majority of the significant players in the market continuing large growth projects.  Ireland is still an international hub for the pharmaceutical, medical device and food sectors, and by all accounts, will continue to be a driving force in the Irish economy in 2017.
Job Title

Dublin

 

Regional

€K p/a

€K p/a

Quality & Validation Salary 

Director of Quality

100K – 150K

100K – 125K

Quality Manager

60K – 80K

65K – 75K

QA Supervisor

60K – 70K

55K – 65K

QA Specialist

45K – 60K

50K – 60K

QA Technician

35K – 45K

30K – 40K

QC Supervisor

55K – 65K

55K – 65K

QC Specialist

50K – 65K

45K – 55K

QC Analyst

45K – 55K

35K – 40K

Quality Systems Manager

60K – 70K

60K – 65K

Quality Engineer (3+ years' experience)

50K – 60K

45K – 60K

Validation Manager

70K – 90K

65K – 75K

Validation Engineer (3+ years' experience)

50K – 70K

55K – 70K

Validation Engineer (1-3 years' experience)

40K – 55K

40K – 50K

Regulatory Salary 

Regulatory Affairs Manager

70K – 90K

60K – 80K

Senior Regulatory Affairs Officer

70K – 80K

45K – 60K

Regulatory Affairs Officer

40K – 50K

30K – 40K

Qualified Person (QP)

75K – 100K

70K – 85K

Analytical Salary 

Laboratory Manager

55K– 65K

55K – 65K

Laboratory Analyst (3-5 years' experience)

35K – 45K

30K – 45K

Laboratory Analyst (1-3 years' experience)

30K – 35K

25K – 30K

Formulation Manager

70K – 90K

70K – 90K

Clinical Salary 

Clinical Operations Manager

65K – 85K

60K – 85K

Clinical Research Officer

40K – 50K

35K – 50K

Clinical Data Manager

35K – 45K

35K – 40K

Research & Development Salary 

R&D Director

90K – 150K

80K – 100K

R&D Manager

60K – 70K

60K – 75K

R&D Engineer

45K – 60K

45K – 60K

Process Chemist (3+ years' experience)

40K – 55K

40K – 50K

Process Chemist (1-3 years' experience)

35K – 40K

35K – 40K

Development Chemist (3+ years' experience)

40K – 50K

40K – 50K

Development Chemist (1-3 years' experience)

30K – 40K

30K – 40K