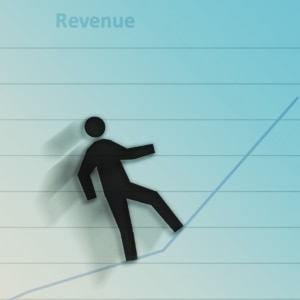 Job Description
If you are interested in giving people what they want, a career in sales may be your dream role. The primary goal of anyone in the sales arena is to meet customer needs by providing the products/services they desire.
Those who enter the sales realm love the 'buzz' they get from closing a sale and enjoy the back and forth that usually takes place with customers. It is a career for someone with charisma, confidence and an earnest desire to help people. If this sounds like you, read on to learn more about sales.
What Will I Be Doing?
This depends on the sales role you work in but no matter what, your overall goal is to sell as great a quantity of your company's products/services to customers as possible. However, you must also ensure you maintain a good relationship with clients. It is a high-pressure role where you will be expected to meet certain targets; here is a list of your likely duties:
Recommending changes in products/services and company policy by evaluating results.
Maintain records on customer sales.
Deal with customer complaints by investigating issues and come up with solutions.
Prepare reports and make recommendations to management.
Keep management informed by submitting activity and sales reports along with monthly and annual territory analyses.
Attend educational workshops, establish professional and personal networks and read relevant industry publications in order to keep up to date.
Identify new markets and opportunities.
For most candidates, their career in sales will begin with a job as a trainee. At this stage, emphasis will be placed on creating long-term relationships with customers instead of looking for quick sales. As you progress, your role will involve becoming an all-round business consultant to help entrepreneurs make their businesses more profitable.
What Else Do I Need To Know?
When you begin as a sales trainee, you will be based in an office though there will also be occasions where you travel to meet clients. As you gain more experience and move up the corporate ladder, you may get the chance to work from home where you send orders, sales analyses and reports to your office.
The majority of organisations will have a promotion structure which allows you to progress from trainee to sales executive. The goal of most people in the industry is to become a sales director. Your promotion prospects depend on results so if you are a fantastic salesperson, you could rapidly rise through the ranks. As the skills you learn in sales are transferable to other sectors, it is possible for you to move into other industries or specialist areas such as medical and financial sales. It is not uncommon for individuals to create their own company by using the skills learned in the sales industry.
What Are The Different Sales Roles Available?
Here are some of the most commonly available sales roles:
Sales Salaries
As you may expect, the salaries associated with sales varies depending on the job. Here is a quick overview of some of the sales roles mentioned above:
Sales Executive: €25,000 per annum starting off which can rise to €60,000 for those with 5+ years experience. If you work outside Dublin, the maximum for sales executives with 5 or more years experience is often €55,000 per annum.
Sales Manager: €35,000 a year starting off which may rise to €65,000 with 5+ years of experience. This figure drops to €60,000 when working outside Dublin.
Business Development Executive: Begins with a €25,000 salary and rises to €60,000 after 5 years though this figure is reduced to €45,000 – €55,000 for those working in Cork, Limerick or Waterford.
Business Development Manager: You can expect to start with a €30,000 salary and work your way up to €65,000 after 5+ years. Again, this figure falls by around €5,000 if you are working outside Dublin.
More Sales Salaries. For most people in the industry, becoming a sales director is the ultimate goal. This can pay €100,000 – €150,000 if you are an experienced director.
What Are The Plus Points?
First and foremost, you have an exciting opportunity to meet new people and potentially improve their lives by offering them products and services they need. On top of that, you get to be a driving force behind your business. Once you reach sales director status, you really have a major impact on how your organisation performs.
It is a fast-paced environment and while the work can be tough, the rewards are significant. This is especially the case if you work on a commission basis because if you make a lot of sales, your salary will be enviable. Add in great bonus schemes and the potential for promotion and you have a career with options and rewards.
What Are The Downsides?
There is no getting around it; this is a vocation which requires a lot of hard work regardless of where you are on the corporate ladder. You will be asked to hit certain targets and this brings about a lot of pressure, stress and long working hours. Being in sales also requires a lot of travelling which can be exciting but it is also exhausting. You face the prospect of being away from loved ones for a considerable period of time.
What Education/Qualifications Do I Need?
You should be able to enter a company training scheme if you're a graduate of any subject. However, preference is usually given to candidates with a degree in advertising/media studies or business/management. If you intend on working for a company that sells technical products, a degree in engineering, technology or computing is ideal. If the company you want to work for sells financial products, it is important to show commercial awareness.
Experience in sales is obviously a plus as is customer service work. Generally, most of the training you need will be received in-house and you can expect to 'shadow' an experienced representative as part of your sales trainee duties. There are also a number of diploma courses in sales which can be taken to boost your desirability for potential employers.
Am I A Good Candidate?
It goes without saying that you need exceptional sales skills and a keen interest in business. Here is a list of other qualities that suggest a suitable candidate:
Excellent communication and interpersonal skills.
A confident and determined mindset.
A high level of drive and self-motivation.
The ability to grow in a competitive environment.
The capacity to cope with rejection.
IT & numeracy skills.
Commercial awareness.
If you meet all of the above criteria and have lots of energy and enthusiasm, you could forge an extremely successful career in sales.