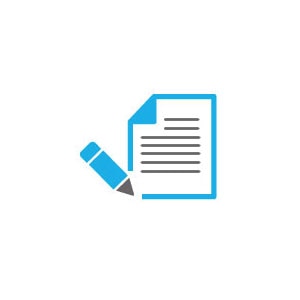 When it comes to writing your Sales CV the most important thing to remember is that the product that you are selling this time around is yourself.
Regardless of what stage or level you have reached in your Sales career or indeed what sector you are working in there are a number of key competencies that you should be able to demonstrate in your Sales CV.
Key competencies are the skills you possess which demonstrate your ability to do the job and these key competencies should be emphasised throughout your Sales CV.
Depending on where you are in your Sales career some of the key competencies for Sales  listed below should be reflected in your Sales CV.
•    Proven ability to achieve or exceed sales targets
•    Strategic thinker
•    Ability to devise, implement and drive key metricsd
•    strong and relevant track record with proven customer facing experience
•    Demonstrable experience of new business acquisition
•    Advanced presentation and interpersonal skills
•    Proven ability as a leader and manager
•    Client focused, with a proven track record of success in driving sales and profits
•    Experience of building and developing teams of highly performing sales professionals.
•    Ability to work on own initiative
•    excellent business acumen
•    Proven track record of successful project management and delivery
•    Problem solving and reporting experience
•    Experience in Salesforce.com administration
•    Proficient in MS suite packages
•    Ability to identify and understand 3rd party customer requirements
•    Excellent attention to detail
•    Tenacious and motivated quick thinker
•    Ability to remain calm under pressure
•    Self starter
•    Good analytical skills
•    Proven ability to achieve or exceed sales targets
•    Ability to build and manage sales pipeline
•    Develop and implements strategic sales plans to meet and exceed goals.
•    Direct sales forecasting activities and set performance goals accordingly.
•    Ability to deliver sales presentations.
•    Prepare sales reports showing sales results
•    Monitor and evaluate activities and products of the competition.
•    Ability to liaise with personnel across functions
•    A track record in cold-calling and new business development in both small and large organisations
•    Ability to establish strong business relationships with prospects, customers & business partners
•    Ability to manage key strategic accounts focusing on customer retention and development
•    Lead generation
•    Cold calling and prospecting leading to appointment generation
•    Ability to manage product/service mix, pricing and margins
•    Proven account management experience
•    Ability to manage full sales life cycle from start to finish
•    Maximise all potential opportunities for further business within existing client accounts
•    Provide accurate forecast information regarding the pipeline and projected revenue.
•    Ability to exceeding the highest standards of professionalism and customer service at all times.
Once you have decided which of the key competencies fit best with your experience then you can start to build them into your CV.  Remember you need to provide solid, real life examples to prove those key competencies. It is not enough to say you can do something you must be able to verify your claims.
Your CV is your own individual marketing tool. In effect you are selling yourself to the employer and as such the language you use in your CV is critical.
The following is a list of 'good' selling words, use these words to highlight your strengths;
Overcame
Contributed
Won
Instigated
Reorganised
Developed
Accomplished
Demonstrated
Delivered
Persuaded
Established
Led
These words are 'extra boosting' selling words, these words emphasise a skill or achievement;
Enthusiastically
Quickly
Consistently
Effectively
Decisively
Assertively
Positively
Resourcefully
Creatively
Capably
Efficiently
Successfully
With all CVs the golden rules still apply;
No longer than 2 sheet of A4 paper
No spelling mistakes
Simple, clear formatting
Keep your CV concise
Don't lie
Find more CV tips and advice here