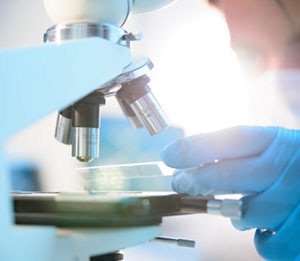 The IDA estimate that 25,000+ people are currently employed in biopharmaceutical sector in Ireland and it looks like the number of jobs in the science, pharmaceutical and food sector will continue to grow this year.
So if you are job in hunting what do you need to know about salaries in science and pharma sector?
While the number of job vacancies is high, companies within the life sciences sector are looking for very specific types of expertise and as such, are not entertaining much flexibility around skills.
As a result, the candidate pool in these areas have become fairly limited and this is demonstrated by the increases in salaries in most areas.
With the greatest emphasis placed on R&D within the medical devices sector, regionally there has been an increase in job flow and vacancy activity this year.
Quality & Validation
| | |
| --- | --- |
| Job title | Ireland € p/a |
| Director of Quality | 100,000 – 110,000 |
| Quality Manager | 60,000 – 70,000 |
| QA Supervisor | 50,000 – 55,000 |
| QA Specialist | 45,000 – 50,000 |
| QA Technician | 35,000 – 45,000 |
| QC Supervisor | 55,000 – 60,000 |
| QC Specialist | 50,000 – 55,000 |
| QC Analyst | 48,000 – 54,000 |
| Quality Systems Manager | 60,000 – 65,000 |
| Quality Engineer (3+ years' exp.) | 50,000 – 70,000 |
| Qualified Person | 70,000 – 90,000 |
| Validation Manager | 50,000 – 60,000 |
| Validation Engineer (3+ years' exp.) | 40,000 – 50,000 |
| Validation Engineer (1-3 years' exp.) | 30,000 – 40,000 |

Regulatory
| | |
| --- | --- |
| Job title | Ireland € p/a |
| Regulatory Affairs Manager | 60,000 – 80,000 |
| Senior Regulatory Affairs Officer | 45,000 – 55,000 |
| Regulatory Affairs Officer | 30,000 – 40,000 |

Analytical
| | |
| --- | --- |
| Job title | Ireland € p/a |
| Laboratory Manager | 55,000 – 65,000 |
| Laboratory Analyst | 35,000 – 45,000 |
| Formulation Manager | 70,000 – 90,000 |

Clinical
| | |
| --- | --- |
| Job title | Ireland € p/a |
| Clinical Operations Manager | 65,000 – 85,000 |
| Clinical Research Officer | 40,000 – 50,000 |
| Clinical Data Manager | 35,000 – 40,000 |

Research & Development
| | |
| --- | --- |
| Job title | Ireland € p/a |
| R&D Director | 80,000 – 100,000 |
| R&D Manager | 50,000 – 60,000 |
| R&D Engineer | 45,000 – 55,000 |
| Process Chemist (3+ years' exp.) | 40,000 – 50,000 |
| Process Chemist (1-3 years' exp.) | 35,000 – 40,000 |
| Development Chemist (3+ years' exp.) | 40,000 – 50,000 |
| Development Chemist (1-3 years' exp.) | 30,000 – 40,000 |