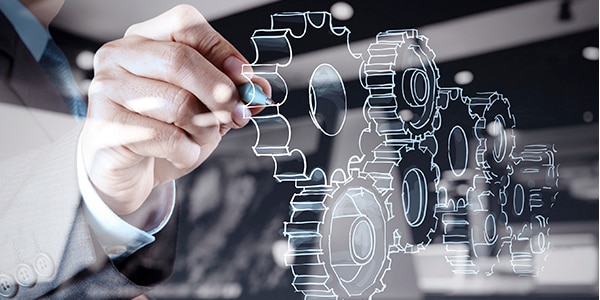 The need for skilled and experienced manufacturing engineers, production specialists and continuous improvement engineers dominate jobs in engineering.
Looking at salaries in engineering, it's interesting to see that there aren't significant differences between salaries in Dublin for engineers and salaries outside the capital. This could be a reflection of the demand for experienced engineers around the country.
In Dublin salaries for operations managers are between €65,000 and €100,000.
While salaries for manufacturing engineers are between €45,000 and €55,000 and a project engineer can expect to earn between €45,000 and €55,000.
Production & Manufacturing
| | | |
| --- | --- | --- |
| Job title | Dublin € | Regional € |
| General Manager | 80,000 – 120,000 | 80,000 – 100,000 |
| Operations Manager | 65,000 – 100,000 | 65,000 – 85,000 |
| Plant Manager | 75,000 – 85,000 | 75,000 – 85,000 |
| Production Manager | 50,000 – 65,000 | 55,000 – 65,000 |
| Engineering Manager | 60,000 – 70,000 | 50,000 – 60,000 |
| Maintenance Manager | 50,000 – 75,000 | 50,000 – 60,000 |
| Continuous Improvement Manager | 70,000 – 80,000 | 65,000 – 80,000 |
| NPD Manager | 50,000 – 60,000 | 50,000 – 60,000 |
| Technical Manager | 50,000 – 70,000 | 50,000 – 65,000 |
| Quality Manager | 50,000 – 70,000 | 55,000 – 65,000 |
| H&S Manager | 50,000- 70,000 | 50,000 – 70,000 |
| Project Manager | 60,000 – 75,000 | 60,000 – 70,000 |
| Design Manager | 50,000 – 65,000 | 50,000 – 60,000 |
| Project Engineer | 45,000 – 55,000 | 45,000 – 50,000 |
| Lean Six Sigma Engineer | 65,000 – 75,000 | 65,000 – 75,000 |
| Continuous Improvement Engineer | 50,000 – 65,000 | 50,000 – 60,000 |
| Process Engineer | 45,000 – 60,000 | 45,000 – 58,000 |
| Manufacturing Engineer | 45,000 – 55,000 | 45,000 – 55,000 |
| Quality Engineer | 45,000 – 55,000 | 45,000 – 55,000 |
| Health & Safety Engineer | 40,000 – 55,000 | 40,000 – 50,000 |
| Environmental Engineer | 45,000 – 55,000 | 40,000 – 50,000 |
| NPD Technologist | 30,000 – 40,000 | 30,000 – 35,000 |
| QA Technician | 30,000 – 35,000 | 28,000 – 35,000 |
| QC Technician | 30,000 – 40,000 | 30,000 – 40,000 |
| Commissioning Engineer | 45,000 – 60,000 | 45,000 – 50,000 |
| Validation Engineer | 45,000 – 60,000 | 40,000 – 48,000 |
| Controls / Automation Engineer | 45,000 – 60,000 | 40,000 – 60,000 |
| Maintenance Engineer | 40,000 – 50,000 | 40,000 – 45,000 |

Technical Services
| | | |
| --- | --- | --- |
| Job title | Dublin € | Regional € |
| Service Manager | 50,000 – 60,000 | 45,000 – 50,000 |
| Service Engineer | 40,000 – 50,000 | 35,000 – 45,000 |
| Facilities Manager | 50,000 – 70,000 | 45,000 – 60,000 |
| Facilities Technician | 40,000 – 50,000 | 30,000 – 35,000 |