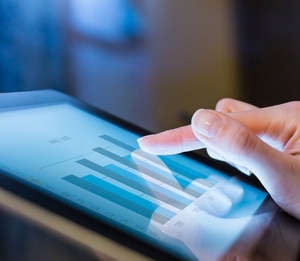 Job Description
As the job title suggests, the role of Project Manager involves ensuring a project is completed on time and within budget. If you go down this career path, you could participate in projects in a wide variety of industries. This might include managing the creating of an extensive building development or introducing a new computer system. Keep reading to determine whether the job of Project Manager is suitable for you.
View and apply for Project Manager Jobs
What Will I Be Doing?
As a Project Manager, you must be vigilant and energetic to ensure everyone is performing their task correctly. You'll work on one project at a time and oversee a group of people to ensure a particular set of objectives are met. Day-to-day activities include:
Representing the interests of your client/organisation.
Conducting risk assessment.
Keeping track of employees and progress with IT systems.
Recruiting sub-contractors and specialists.
Careful monitoring of sub-contractors to ensure guidelines are properly maintained.
Agreeing timescales, costs, and resources.
Overseeing billing, costs, and accounting.
Ensuring the aims of the project are achieved and quality standards are met.
Is There Anything Else?
In most cases, your team will work standard weekday hours but as manager, you might be required to come in earlier and leave later. Although it depends on each project, you could be involved in all aspects of the task from the planning stages through to completion. It is primarily an office-based role although you will have to travel to meet clients and visit project sites.
Project Manager Career Path
Don't expect to become a project manager soon after graduation! Companies won't hire you unless you can display previous experience working as a project administrator in the appropriate field. Some graduate schemes might start you off as an Assistant Project Manager, but it will still be a matter of years before you take the leading role.
Regarding education, you require at least a Bachelor's Degree; Project Management doesn't tend to be taught even at undergraduate level in Ireland, so a Postgraduate degree is usually necessary. It isn't unusual for someone to become a Project Manager almost by accident. For instance, you could earn a Degree in Engineering, reach a senior technical position in a job and suddenly, you find yourself leading a project.
If you find yourself in this position, you could further your education with a Postgraduate degree or a professional qualification. There are a number of accredited institutions offering Project Management training such as The Institute of Project Management or Velopi. These organisations offer online and night courses so you can polish your skills while still earning a wage.
Project Manager Salary
Your salary depends on the sector you choose. For example, a Project Manager on a construction site in Dublin could earn €50,000 a year with little experience; someone with 5+ years of experience could earn €65,000 per annum. This wage drops by about €5,000 a year in the rest of Ireland.
Rise to the post of Project Director and your salary could reach €122,000 a year while contract workers in this role could receive over €500 a day.
What Are The Good Points?
With great responsibility comes great power. On certain projects, you get to pick your team to ensure successful completion of a project. You'll enjoy a hefty salary and benefits package and can choose between multiple industries. For example, you could work for:
Engineering organisations
Construction companies
Software producers
Public sector firms
Manufacturing businesses
What Are The Bad Points?
It is a high-pressure role, so stress is part and parcel of being a Project Manager. Remember, you are in charge of the project, so if anything goes awry, clients/your organisation will demand answers. Regular work hours become a distant memory when tight deadlines approach. Be prepared to work in the evening and at weekends when the client requests it.
Is the role of Project Manager Right for Me?
Successful Project Managers must possess the following traits:
Excellent interpersonal and communication skills.
Strong organisational skills including the ability to multitask, and attention to detail.
Budget planning skills.
Leadership and negotiation skills.
The capacity to motivate a team.
The ability to work under extreme pressure and strict deadlines.
If you like the information provided in this Project Manager job description from career path, salary, and skills needed, then a career as a Project Manager might be a good fit for you.