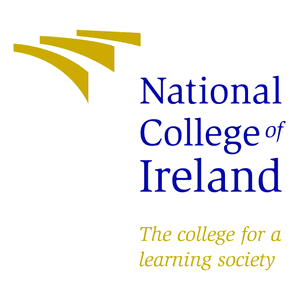 Ireland's first personal medical history app,  an internet-controlled robotic car and an app that could help save commuters money will all be on display at the National College of Ireland's Final Year Computing Showcase.
The event, which takes place on Wednesday 28th May 2014 from 11am to 1pm, will be attended by employers from companies including SAP, CR2, Workday and Citi .
The Grafton Medical History app, created by Johann Taljaard, who studied NCI's BSc in Computing, makes it simple to keep track of medical records, medications and procedures from the convenience of your smartphone.
Johann said: "Sometimes you get to work with some amazing people on a product that could change, or save, lives. At NCI, I got to do just that. My app is the first of its kind in Ireland and has already been downloaded more than 500 times".
He continues "I have just got a position as a Software Analyst with one of the world's biggest insurance companies and in my spare time, hope to further develop the app to link in directly with the medical practice, so that users can receive test results and other notifications directly to their phones."
Dr Keith Perdue, of the Grafton Medical Practice, provided Johann with guidance around the required medical information and overall structure of the app.
He said: "Increasingly, patients want to get actively involved in managing their own health, and this app effectively allows them to carry their medical history around in their pockets. I think it will be a great asset for patients not just of Grafton Medical Practice but on a much wider scale. I am particularly impressed with the 'In case of emergency' page which allows the user to put emergency medical information on the phone in a way that is not affected by the lock screen. Therefore if the user was suddenly incapacitated, first responders and medical staff would be still able to access relevant medical information such as medications, allergies and next-of-kin."
Katie Donohoe is in her final year of the BA (Hons) in Technology Management at NCI. Her project, a mobile app called Rapid Refund, focuses on Dublin bus and would allow commuters to transfer the balance from their refund tickets directly to their Leap cards.
Katie said: "Currently, passengers without the correct fare on Dublin Bus are given a refund ticket.  My app will replace the need for a customer to bring their refund ticket to Dublin Bus headquarters. Instead they will be able to input the unique number found on the receipt into the Rapid Refund app, instantly adding the amount to a nominated Leap card."
She continues: "Rapid Refund has been a challenging yet rewarding project. Alongside the app, I have conducted research which proves how Rapid Refund can benefit both Dublin Bus as a company and their customers. There has been an extremely positive reaction to this project with many people asking when the app will be available"
Katie has accepted a place on Dell's Inside Sales graduate programme but hopes to enter into talks with Dublin Bus and make Rapid Refund a reality.
Commenting on the breadth and scope of the work on display, Pramod Pathak, Dean of the School of Computing at National College of Ireland, said:
"With the technology landscape growing and shifting so rapidly we are delighted to showcase the high calibre and broad range of development work of our computing graduates. Their diverse work in areas like cloud computing, gaming and multimedia, software systems and more really demonstrates the huge opportunities available for skilled graduates in this industry in Ireland."
Caroline Kennedy, Careers and Opportunities Officer at NCI said:
"Our focus within NCI Careers is employability and we work innovatively to ensure our students are the most employable in Ireland. The most recent Sunday Times league tables highlighted NCI as having 'one of the most consistent and best graduate employment records' and the NCI Careers Office was delighted to win the National AHECS Gold award for employability for both 2013 and 2014.
We are constantly looking for effective ways to promote our students to industry and this showcase is a perfect opportunity to get our students' work in front of prospective employers.
We're delighted to see such high levels of interest and engagement from industry – last years' showcase resulted in a number of graduate job offers and we're excited to build on this momentum."
The guest speaker will be Annrai O'Tool, chief technology officer, Europe at Workday, who are also sponsoring a prize at the event. Citi, invercloud, and Wholeschool will also sponsor prizes on the day.