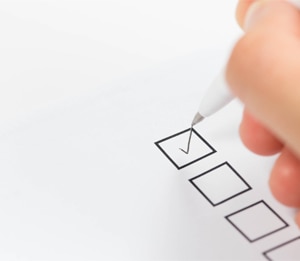 Job Description
In this role, you will collect and analyse data and present it to your clients. This data typically revolves around what consumers or organisations purchase, need or think and outlines the reasons why these actions are taken. It is used for assessing consumer preferences, evaluating rivals, and new product testing.
If you enjoy collecting data and excel when it comes to clearly and concisely communicating massive amounts of information, keep reading to see if the role of market researcher is right for you.
View and apply for Market Research Jobs | View more Marketing Job Descriptions
What Will I Be Doing?
As a market researcher, you will specialise in one of the following:
Qualitative Research: You will analyse options and provide the reasons behind data. This is a lengthy process and could potentially last several years.
Quantitative Research: You will work with percentages and statistics with the goal being to provide the client with data they can quickly use.
The type of work you'll carry out depends on your employer and sector, but day-to-day activities might include the following:
Consulting clients about the objectives and requirements of the project.
Carrying out quantitative or qualitative research.
Formulating a plan and presenting it to senior management or a client.
Designing specific research methods such as questionnaires.
Managing and organising information with statistical software.
Monitoring research report progress.
Analysing and interpreting the data, you find to identify patterns and find solutions.
Advise your clients or senior management on the best ways to use the information.
Is There Anything Else?
As a market researcher, you could work for an in-house marketing/research department or a consultancy in practically any industry. If you specialise in quantitative research, you'll be asked to question large groups of people via the phone, postal surveys, and perhaps in-person interviews.
Market researchers usually work standard weekday hours with the occasional late evening and weekend thrown in. You'll also be required to work extra hours when deadlines approach. While it is a desk-based job, some market researchers have to travel nationally and even internationally to visit clients and complete their research.
Market Researcher Career Path
You don't necessarily need academic qualifications to forge a career as a Market Researcher unless you want to reach an analyst or executive position. Given the high level of competition in the field, it is useful to have academic qualifications featuring subjects that show strong analytical or communication skills.
If you have a desire to enter qualitative research, topics such as Psychology, Geography, Sociology, and Social Sciences will prove useful.
For quantitative research, the best subjects are Statistics, Mathematics, Economics and Business.
If you are interested in industrial market research, a Bachelor's Degree in Engineering or Science will greatly help your cause; having a second language will put you in line for international work.
You can check out the usual suspects with regards to achieving a professional qualification. Reputable bodies include the Marketing Institute of Ireland (MII) and The Chartered Institute of Marketing (CIM).
If you didn't go to college, don't despair! You can get an entry-level job and work your way up. Employers value good personal qualities such as a friendly manner, self-confidence, and good communication skills. You can also transition from other marketing fields such as Sales, Maths, Economics or Advertising.
Market Researcher Salary
A Market Researcher with some experience is likely to earn around €20,000-€30,000 a year. This usually rises to €35,000-€45,000 after 5+ years' experience. If you reach the level of Research Project Manager, your annual salary could be up to €50,000. Those looking to earn big money should aim for the role of Research and Insights Manager which often pays an annual wage of €85,000-€95,000.
What Are The Good Points?
If you have a high level of ambition and a good work ethic, there are an enormous amount of promotion and salary increase opportunities. You can find employment with a regular market research agency, an advertising company, industrial/commercial organisations or even the government.
If you have enough experience and the client list to match, you can become self-employed. This entails setting up your own consultancy although you'll probably need to be in this role around 10 years to be in a position to start your own business.
What Are The Bad Points?
Competition for jobs is fierce, and it is a fast-paced, challenging and stressful role as you routinely need to meet tight deadlines. On some days, you'll have to take to the streets or canvass people. This can be tiring, and of course, you'll meet your fair of individuals who are angry at being disturbed!
Is a Career as a Market Researcher Right For Me?
To become a successful Market Researcher, you'll need to display the following traits:
The ability to handle pressure and take responsibility.
A genuine interest in behavioural science and psychology; this is necessary to conduct high quality qualitative research.
Excellent interpersonal skills.
Outstanding written and oral communication.
The capacity to handle enormous amounts of data and to turn it into something a client can understand and use.
A heightened degree of commercial awareness.
Methodical and extremely well organised.
If you liked the job description of market researcher from day-to-day activities to salary and career path, then the job of market researcher might be an ideal job for you.