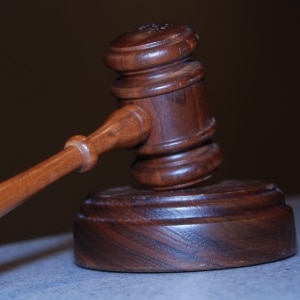 Job Description
If you have an interest in law and order, getting involved in the legal industry could be the right career move for you.
Aside from high ranking members of the banking sector, important roles within the legal industry such as solicitor, lawyer and barrister are among the highest paid in Ireland.
In order to be hired for one of the many legal roles on offer, a huge amount of study is involved but the rewards are substantial.
If you like the idea of analysing legal documents and helping people in trouble, read on to learn more about the different roles available within the legal sector.
What Will I Be Doing?
Your duties will depend on your role and the area of law you are working in. For instance, a lawyer could go from courtroom duty to resolving a martial dispute on the same day and it is possible for you to be working on civil or criminal lawsuits. Legal secretaries on the other hand operate behind closed doors. Regardless of your role, typical duties in this sector include:
Preparation for court proceedings and attendance.
Drawing up legal documents such as contracts.
Researching and gathering evidence for cases.
Supervising agreements and dealing with disputes.
Giving general advice and explaining the law to clients.
Administrative duties such as completing time sheets to ensure charges for work are calculated and billing clients for your services.
It is important to note that not all cases end up in court; this often depends on your negotiating skills so having great communication and interpersonal skills is a must.
What Else Do I Need To Know?
The environment you work in and the length of the average work week depends entirely on individual cases and the area of the law you specialise in.
These specialties include Finance, Corporate, Tax, Employment and Property law. Regardless of your area of expertise, expect to be working long unsociable hours.
Each and every work day will be full as you attend court hearings, talk with clients, research and analyse evidence and create legal documents. There are also teaching roles available for those who don't enjoy the law environment but like legal theory. For all your hard work, the monetary compensation is among the best in any industry and promotion opportunities are plentiful.
What Are The Different Legal Roles Available?
Whether you want to shine in the courtroom or stay behind the scenes and gather evidence, there is a role for you in the legal sector as you can see below.
Solicitor: The type of work you do depends on whether you work with a commercial or private firm. Commercial work involves specialisation in one area of the law such as tax, property or litigation. Private client work involves settling legal matters such as custody cases, divorce settlements and writing Wills. Overall, your duties will include writing legal documents, liaising with other legal professionals, researching cases and giving legal advice to clients.Solicitor Job Description | Solicitor Jobs
Barrister: A barrister is a legal professional who gives solicitors and other client's legal advice. When members of the public initially seek legal advice, they consult solicitors but they will be referred to a barrister if a court appearance is required. Your duties as a barrister include researching and preparing cases, writing legal documents, representing clients in court and cross examining witnesses.
Lawyer: As a lawyer, you will be expected to represent your clients in legal proceedings such as civil litigation, create legal documents and advise clients on legal transactions. You have the option to specialise in one particular branch of the law or practice broadly in several different areas. Lawyer Jobs
Legal Assistant: Your role is to help develop case information, evidence and settlement options and support trial proceedings. Duties include maintaining contact with clients to keep them informed, organising files and confirming case status with your employer.Legal Assistant Jobs
Legal Secretary: Your main role as legal secretary is to ensure your office runs smoothly. It is a demanding role but you will find yourself challenged with interesting tasks on a daily basis. Typical duties include typing up legal documents, organising diaries, attending court, performing legal research and making appointments with clients.Legal Secretary Job Description | Legal Secretary Jobs
Paralegal: This is the ideal role for someone who wants to be involved in the legal sector but does not want to become a barrister, lawyer or solicitor. You will be involved in an enormous amount of legal work and can work in public and private sectors or in a law firm. Your duties include taking witness statements, presenting applications to judges, helping lawyers prepare for court cases and interviewing clients.

Paralegal Job Description

| Paralegal Jobs
Legal Careers Salary
Below, we take a quick look at the salaries of different roles within the legal sector:
Solicitor: As a newly qualified solicitor, you can expect to earn anywhere from €30,000 to €60,000 a year depending on the area of law you work in and the type of practice you work for. Salary increases significantly with experience and with 6-9 years post-qualified experience (PQE), you could be earning €65,000 – €140,000. Salaried partners in Dublin can earn up to €250,000 a year.
Company Secretary: If you work for a legal practice, you can expect to earn €25,000 – €45,000 a year if newly qualified. This rises to €40,000 – €95,000 if you have 5+ years of experience in the role.
Paralegal: Most paralegals earn €25,000 – €45,000 a year though this falls to €22,000 – €30,000 if working outside Dublin.
More information on salaries in the legal sector
What Are The Plus Points?
Regardless of the role you choose, being part of the legal industry is certain to command respect from others. If you decide to become a solicitor, lawyer or barrister, the financial rewards are significant. You have the opportunity to climb the ladder and as you can see from the salary section, experience helps you earn a lot more money. Once you reach partner status, you will be one of the best paid people in the country.
There is also the small matter of job satisfaction. Few things feel better than helping an innocent client walk free from court or settling a dispute equitably. In the legal profession, you have the chance to make a real difference to peoples' lives.
What Are The Downsides?
You need to be dedicated and hardworking just to get your foot in the door as there is a huge amount of study involved and competition is fierce. In other professions, you get to leave the books behind once you leave college but in law, reading and researching is a permanent pursuit.
The law is always changing so you need to keep up with the latest rules and regulations as well as reading up on old ones. There may also be instances where you are defending a guilty party so you need to help reduce his/her sentence which is not always palatable.
What Educations/Qualifications Do I Need?
A graduate from any academic background can become part of the legal sector but you must have achieved excellent grades (typically a 2:1 Bachelor's Degree).
When it comes to training solicitors and other members of the legal profession, The Law Society of Ireland is responsible. If you are a graduate from an Irish or UK university, you will need to take a series of examinations. Those who are not graduates will be asked to complete a preliminary examination.
Once you have successfully completed the necessary exams, the next step is to secure a training contract with an approved solicitor. This contract lasts two years and once this has been completed, you need to complete professional practice courses to become a trained member of the legal sector.
Legal secretaries and legal assistants need excellent secretarial skills so you should take specialised courses in topics such as Business & Administration and Administrative & Secretarial Procedures. Those looking to specialise in a legal topic will have to complete further study.
Am I A Good Candidate?
As there are different legal roles available, the qualities you need can differ. For example, a lawyer needs to be a great communicator as negotiating is a key part of the job. A legal secretary on the other hand must have excellent research skills and pay attention to detail. Other key qualities include:
Confidence.
Good mathematical skills.
An ability to retain and understand information.
The capacity to debate in a calm manner.
If you believe you have what it takes, start studying now because only the most hardworking individuals will succeed in the legal sector.