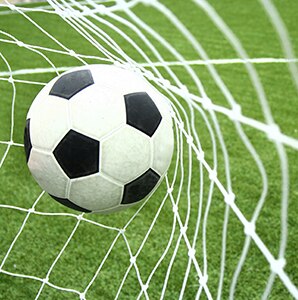 With an estimated 70,000 Irish supporters in France to cheer on our boys in green the football party that is Euro 2016 is well and truly underway.
But, I hear you ask, what has Euro 2016 got to do with job hunting?
Everybody wants to be part of a winning team. But if your career is languishing and you have little chance of making it out of your group then let Euro 2016 give you the motivation you need to kick off your job hunt.
Many of us are quite content with our jobs. The same 9-5 routine and the same daily commute to and from the house. You can't be blamed for getting a little comfortable. Why bother with the stress of looking for a new job, working with new people and a new environment?
But you have to honestly ask yourself, are you really happy with your job?
There are many reasons to stay in your current job, but there are also just as many reasons to leave. Salary tends to top the list for an excuse to stay. If you're earning a good salary, you might be reluctant to walk away from the money.
However, if you wake up bored of your job, then perhaps this is a sign something needs to change. Also, if you find your skills and responsibilities are not being challenged, then finding a new role that does this may be precisely what you need.
I had a client who worked in a semi state company in which he worked his way up to the position of Executive Assistant to the CEO within a year and a half. Not too bad I hear you say. He sat in meetings with the executives and directors of the company and was mixing with people who were at the top of their game.
However, he was sick of his job and wanted out. He began to think that there has to be more to life than this. And more often than not, there definitely is. He got out at the first opportunity and is now thriving in his new role in a startup tech Company.
He saw a role he liked on IrishJobs.ie, applied for it, did the interview and the rest is history – he shoots, he scores!
A good first touch is important so make sure your CV is up to date and in a format is easy to read.
Having a CV consisting of 4-5 pages is not necessarily a good thing. Try and keep it to 2 pages max if you can so it's short and snappy but also with as much information about you as possible. To win an employer's eye your CV has to be a star striker.
If it's time to blow the final whistle on your current position and kick off your job hunt then set up a free jobseeker account with IrishJobs.ie.
Use your IrishJobs.ie account to manage job alerts for the jobs you are interested in, create your own unique jobseeker profile and upload your CV to the IrishJobs.ie CV database. Make your CV searchable and your next employer could be looking to sign you.
Don't watch your job hunt from the sidelines…get stuck in!