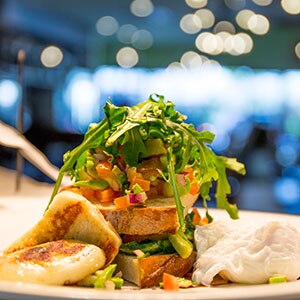 Jobs for chefs, hotel workers and restaurant staff are up according to the latest IrishJobs.ie Jobs Index.
IrishJobs.ie recorded a 22% year on year increase in vacancies in the hotel and catering sector, with fierce competition within the industry to recruit experienced chefs.
Orla Moran, General Manager, IrishJobs.ie commented;
"April, May and June always sees a spike in jobs in the Hotel and Catering as the industry gears up for the summer months. This time, what's notable is the year on year increase of 22% in jobs which reflects robust growth in the sector. With more people now in work perhaps this increase in vacancies can be attributed to a rise in disposable income."
"People like to talk about the IT skills shortage but, within the hotel and restaurant business, there is an equivalent skills shortage for catering staff with fierce competition to recruit experienced chefs. It's interesting that this rise in vacancies comes as the Department of Finance looks at the sector's VAT rate of 9%. Restoring the rate to its pre-crisis levels could dampen recruitment in the sector" she added.
The construction sector continues its bounce back with jobs up 21% year on year with quantity surveyor and civil engineers, particularly in demand.
With the commercial and residential property markets continuing to performance robustly the roles in across construction, architecture and property can be expected to grow in the medium term.
Jobs in Banking, Insurance and Finance are maintaining a respectable growth of 2% year on year, and up 2% quarter on quarter. However, the hoped for post-Brexit banking job boom has yet to emerge.
Overall jobs are up 1% year on year which is surprising given Ireland's reported economic growth rate. It is perhaps reflective a general hesitancy by employers to implement recruitment plans given global economic uncertainty.
The IrishJobs.ie Job Index analyses the number of jobs advertised online. This Index examines the jobs advertised from April to June this year and the data was prepared and analysed by Dr Declan Curran, economist, and Dr Chris van Egeraat, economic geographer.  You can read their full report here.