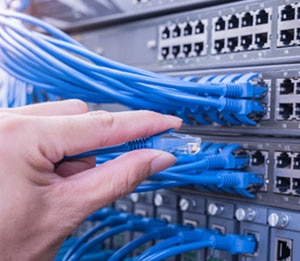 The number of jobs in IT for IT professionals across all disciplines remains healthy.
The IT job market is very much candidate led with a shortage of candidates in certain key areas, namely software engineering, infrastructure, data analytics and application support.
The lack of suitably qualified staff in particular skill areas has driven IT salaries upwards. Many companies have had to become more flexible in their recruitment processes with interview turnaround times, the candidate experience and company branding becoming more important.
CTO salaries in Dublin are between €90,000 and €160,000 while regionally upper salary range is slightly lowers at €120,000. Salaries for developers range between €45,000 and €60,000 regardless of programming language while salaries for development managers are between €90,000 and €100,000 in Dublin.
IT Executive
| | | |
| --- | --- | --- |
| Job title | Dublin € | Regional € |
| Chief Technical Officer (CTO) | 90,000 – 160,000 | 85,000 – 120,000 |
| Chief Operations Officer (COO) | 110,000 – 150,000 | 100,000 – 140,000 |
| Chief Information Officer (CIO) | 90,000 – 160,000 | 85,000 – 120,000 |
| Chief Data Officer (CDO) | 100,000 – 150,000 | 90,000 – 130,000 |
| Chief Information Security Officer (CISO) | 100,000 – 130,000 | 85,000 – 120,000 |
| IT Director / Head of IT | 90,000 – 125,000 | 85,000 – 120,000 |
| IT Manager | 75,000 – 90,000 | 70,000 – 80,000 |
Software Development
| | | |
| --- | --- | --- |
| Job title | Dublin € | Regional € |
| Engineering / Development Manager | 90,000 – 110,000 | 80,000 – 100,000 |
| Technical Architect | 80,000 – 95,000 | 75,000 – 85,000 |
| Senior Engineer / Technical Team Lead (JEE / .NET) | 70,000 – 80,000 | 65,000 – 75,000 |
| Mainframe Developer | 40,000 – 50,000 | 35,000 – 45,000 |
| Senior Front End / UI Developer | 55,000 – 65,000 | 50,000 – 60,000 |
| C / C++ Developer | 45,000 – 70,000 | 40,000 – 65,000 |
| Mid-level .NET / C# Engineer | 45,000 – 65,000 | 40,000 – 60,000 |
| Mid-level JEE Developer | 45,000 – 65,000 | 40,000 – 60,000 |
| Web Services Developer | 45,000 – 65,000 | 40,000 – 60,000 |
| Android / iOS Developer | 45,000 – 65,000 | 40,000 – 60,000 |
| Ruby on Rails Developer | 45,000 – 65,000 | 40,000 – 60,000 |
| Cold Fusion Developer | 45,000 – 65,000 | 40,000 – 60,000 |
| PHP Developer | 45,000 – 65,000 | 40,000 – 60,000 |
| Python Developer | 45,000 – 65,000 | 40,000 – 60,000 |
| SharePoint Developer | 50,000 – 70,000 | 40,000 – 65,000 |
| Release / Configuration Engineer | 50,000 – 70,000 | 40,000 – 65,000 |