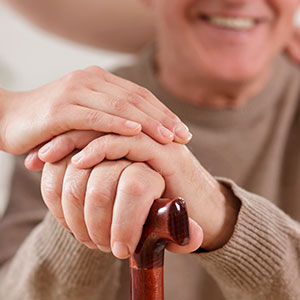 Sandra Cooney Homecare is looking for full time and part time care assistants across North Dublin.
The organisation, which is a HSE preferred company, is looking for candidates with a minimum of one year's experience of working as a carer.
Hollie Carrigan works with Sandra Cooney's Homecare as a healthcare Assistant, she told IrishJobs.ie about her working day and why she would recommend working with Sandra Cooney Homecare.
Describe your typical working day?
I have five clients I work with every day. Each client is different and needs different levels of care from shopping to personal care. I have a one hour call with each of these clients.
I help some out of bed and shower and dress them, with others I prepare their medication.  I also look after meals and some housework if there is time left.
What are your qualifications?
I have the full Health Care Award with 8 Fetac Level 5 modules. I also have manual handling, CPR and Sams training.
 Tell us about your previous work experience?
When I was in training I did my work experience in a nursing home. To be honest I found it to be extremely difficult. Due to staff shortages, I was left on my own a lot and I felt I did not have enough time with the clients.
 What is the best thing about your job?
My job is very rewarding! It  feels good to help people get out and about. It's lovely to keep them company and to enable them to live at home close to their friends and family.
And the biggest challenge?
The biggest challenge I have come up against is clients with dementia some of whom are afraid of the care I am offering them because they are confused as to what's going on around them.  I work hard to reassure and calm them. It's important to never lose sight of the person you are caring for.
What advice would you give someone considering applying for a job with your company?
Be willing to work very hard, be kind and patient to all your clients. My key piece of advice is to treat your clients as you treat your family!