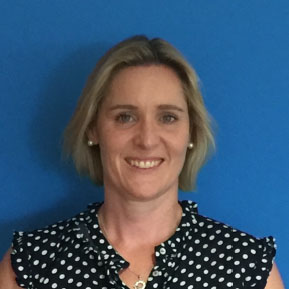 PEI is a leading surgical and medical device distributor.  Based in Ballymount, Dublin 12 the Irish company employs 75 people ad has been named as a "Great Place to Work" for more than 10 years.
Carmel Lalor is a Clinical Sales Specialist with PEI, she told us more about her role and about working with this successful Irish business.
What do you do?
I am a Clinical Sales Specialist for ResMed Sleep and Respiratory Medicine in ResMed PEI.
Describe your typical working day?
It's very varied, different every day. I run Clinics in our premises. I also hold Clinics in my Key Accounts and in Regional Hotels to review patients devices.
 What are your qualifications?
I have a Hons BA in Business Studies and 9 years' experience selling OSA and bi-level devices.
Tell us about your previous work experience?
I have worked at home and abroad in many International organisations during my career, in Australia and in Spain. I worked in the OR Team in PEI selling products to Theatre Managers. I worked in Purchasing, taught English. I was an Executive Assistant to two General Managers in Ericsson Competence Solutions Centre.
What is the best thing about your job?
I like the variety, the gratification received where our products help patients. The positive results can be seen quickly often. I like meeting people and the autonomy of the role.
And the biggest challenge?
Is to continue to grow the business, manage the workload and your diary and the Sales targets and requirements of the firm in a growing competitive market and with the HSE.
What advice would you give someone considering applying for a job with PEI?
I would recommend that you apply if you like the factors that I mentioned above but I would think it's really important to be able to communicate with people from all walks of life in an empathetic manner.