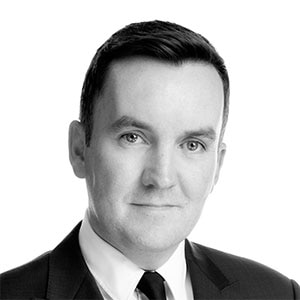 Financial Services firm DMS pioneered the first professional fund governance firm in 2000. DMS currently works with 60% of the top investment managers globally, excelling in delivering high-quality professional services across a diverse range of investment fund structures and strategies
Keith Barnes is Associate Director of Trade Execution at DMS is Dublin. He spoke to us about his career and reveals what DMS can offer ambitious and talented financial services candidates.
Describe your typical working day?
I arrive at the office at 7 am. Our desk is attended from 7 am through to 6 pm Mon-Fri and is never left unattended.
Overnight Order fills are confirmed with Brokers and clients notified and internal Order Management systems updated. Trade Execution and Brokerage Services have no busy or quiet time in any day and we are always here to provide our services on demand.
We use quieter times in the day to catch up with clearing firms to confirm all trades of that day have been accepted and are placed in the end client's account.
For example at 2.30pm today I had a sales call with a fund out of Toronto who potentially wanted us to execute their Exchange Traded Options. The call was successful and plans are in place to commence execution.
5.45pm is our EOD check, we once again check how client orders are working and progressing, save down all Brokerage data files and record daily brokerage numbers.
At 6.00pm our desk closes and desk phones are diverted to traders to answer any clearing queries from Clearing Firms however we are soon to move to a 24-hour desk solution.
What are your qualifications?
I have 20 years experience in a Trading environment.  I am an AP of the National Futures Association (NFA) holding their Series 3 qualification and holds a Certificate in Financial Advice and a Certificate in Financial Services from the Institute of Bankers and UCD.
Tell us about your previous work experience?
I worked with Ulster Bank Group, Meridian Capital Markets and MKW Futures.
What is the best thing about your job?
Moving Markets! Markets never sit still and always interesting to keep an eye on flows.
And the biggest challenge?
Constant Regulatory changes to keep ahead of however these changes provide opportunities in itself.
What advice would you give someone considering applying for a job with DMS?
Go for it! We are a young company, in a period of growth, in a great market space.