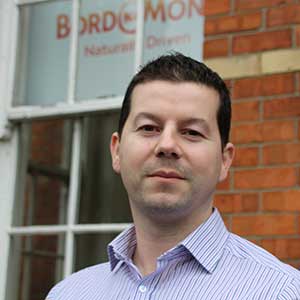 Bord na Mona is an iconic company which has helped heat Irish homes, manage Ireland's bogs and develop the country's natural resources.
The company is evolving and is successfully growing a new sustainable business that will deliver greater returns for its employees and the wider community.
Bord na Mona is currently recruiting for a wide variety of jobs.
To find out more about working with Bord na Mona we spoke to accounting graduate, John O'Brien. He told us more about his job and why he'd recommend Bord na Mona to other ambitious professionals.
Describe your typical working day?
Currently in my placement in the Internal Audit department my day to day activities vary with the range of work we do. Being well organised, the ability to be flexible and prioritise my workload is key. On a given day I could be attending meetings with clients, writing reports or testing internal controls and documenting the procedures involved. I could be part of a team out onsite performing audits or in the UK reviewing our third party supplier sites. It is incredible the variety of work I have touched off on since joining the company, and every day challenges me providing a new learning experience
How has your career path developed since joining Bord na Móna?
In short, it has developed significantly, I joined the company 15 months ago, and the opportunities for my future are already apparent. Like the majority of graduates, I am looking for a great career. In my opinion Bord na Mona will be the place I develop and create this.
What qualifications do you have?
I have a Bachelors Honors Degree in Business with Law.
What is your previous work experience?
My previous work was in the field of Private Investigations and Surveillance Services. I have worked for some of the top firms in the country, including part-time work with IBI investigations through my college education.
What is the best thing about your job?
The people I work with. Bord na Mona is an innovative diverse business, and this is replicated in the people who work there.
I have had the pleasure to work and learn from both rising dynamic business minds who bring a new age thought process to the company, and the old guard pillars of knowledge who were the foundations that Bord na Mona was built on.
This diverse portfolio of great people makes me proud to be part of the Bord na Mona team.
And the biggest challenge?
As a finance graduate, the biggest challenge for me personally is balancing work, life and study. We work in a fast-paced business environment where meeting deadlines is critical, I work hard and I am challenged constantly in the work I do.
But the company acknowledge the fact a balance is required so I can achieve all my goals, and support me with adequate study leave and annual leave to achieve the fine balance required to succeed in all three.
What advice would you give someone applying for a job with BNM?
Research is important, Bord na Mona is an incredibly innovative and complex company with a diversity of business activities. Before your interview look at the Annual Reports and any recent developments on the internet.
It would also be a good idea to be prepared to provide examples from your own experience of how you applied certain skills e.g. teamwork. I think, as in all interviews that this sort of preparation will be the key to success.
If you have put in the effort it will come across in your interview, which will enable you to relax and diminish your nervousness.