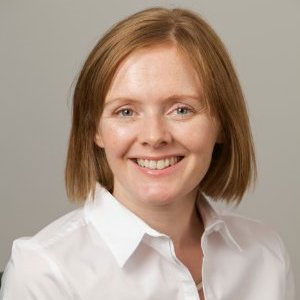 Aon is a leading global professional services firm which provides a broad range of risk, retirement and health solutions.
The company works with clients in over 120 countries and employs more than 50,000 people worldwide. Aon Ireland operates from two offices in Dublin City Centre, with regional offices in Cork, Belfast, Mullingar and Shannon.
Majella Donlon is a Senior Business Analyst with Aon she told us about her working day and the career development opportunities available with Aon.
What does your day to day job involve?
This is a tricky one to answer as no two days are ever the same. I work on the Data Design and Definition team. My role involves understanding the data needs of the Centre and working with my colleagues to ensure that we have the data that we need and that the appropriate governance is in place for the data.
Broadly I communicate with internal and external stakeholders, write business cases, document processes, catalogue data. I use tools like Tableau, Visio, Balsamiq, and JIRA on a regular basis.
What did you do before you came to work with AON?
I spent most of my career in finance roles, having worked for both global and Irish companies. In 2013 I decided that I needed a change and felt that data analytics and IT were the sectors that had the best and most interesting opportunities. I went back to college and studied for a Higher Diploma in Data Analytics in National College of Ireland.
Immediately on completion of the course, I joined the Aon Centre for Innovation and Analytics (ACIA) as a Carrier Insights Consultant. I worked in that role for 18 months. Following that, I moved around a bit. I worked for Irish Life Group and Capita as a Business Analyst before returning to ACIA.
What is the best thing about working with AON?
The people! Aon is a very positive, vibrant, and inclusive. The training opportunities and the location are pretty cool too!
During my time in Aon I have received a lot of training including Scrum, Communications, and Tableau. I feel that I learn something new every day and that is what keeps my role interesting.
Our offices are centrally located in Dublin 1 and have recently been refitted so that we have a bright modern workspace.
What advice would you give to someone applying for a job with AON?
I would recommend Aon as an employer to any of my family or friends. If you are thinking about applying to work with Aon I would recommend that you learn a bit about Aon and the insurance industry. It would really benefit your application to illustrate how your skills can bring value to Aon or solve problems.
On your application, you should demonstrate your passion, motivation, and an ability to collaborate.