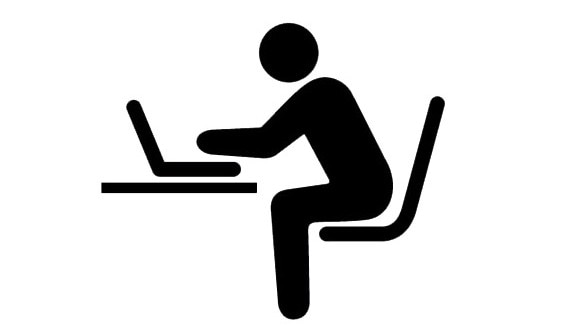 Ask yourself, 'what information is most important to an employer?'  Without question they will first go to:
– your present or last job
– then, a glance at your skill sets.
This is where you can interrupt the reader's train of thought by including a good, well written PROFILE on your front page at the top.
By displaying your profile on your C.V. you can influence to some extent, what the viewer will read first and second to some extent.
In other words, if you can get the recruiter to read your key information first this increases the chances of your C.V. getting a more detailed examination, which in turn increases the chances of being called to interview.
What is a Personal Profile?
A Profile is a statement about you. Well worded it can be a very powerful and will create an image of the individual (you) which must be supported with further information on your C.V.
It sets the pace for what has to follow. It also gives the reader a clear idea of the career direction you have followed to date, the level to which you have attained and the direction in which you wish to continue and all before reading your career history at all.  This can be especially helpful if the reader is a recruiter.
Your profile should make a very strong statement about you.  However it is something that you will have to stand over and account for at interview.  You can be certain that whatever you have written in your profile you will be asked about in detail.
A good profile is very effective, a poor one is awful so ensure it is professional, state only facts with no aspirations.  The points you make should relate directly to your past career and as they might relate to aspects of the job on offer or your career direction.
The profile is often written in the second person referring to "the writer" or "John or Mary" instead of "I", in the first person or YOU!  This has the flavour of a reference from a third party, but it clearly is not.  It does however form an image in the reader's mind.  This is an image that you create through your very well written narrative portraying a professional and competent person, experienced and having all the attributes required for the job.
Write carefully and with caution. Do not be overstated or be too expansive or in your descriptions and spoil the image.  Well written, the reader is less likely to ponder for very long on your suitability for the position sought and call you for interview.
If You're Not Sure
If you are not entirely comfortable with the idea of a profile then I suggest you do not include one.  A good C.V. does not necessarily have to have one.
Now having said all that, and assuming you would like to include a profile on your C.V. I suggest you hold off on that idea for a little while yet and until you have completed the Career History and Skills part of your C.V. first.  The reason being that the profile will be made up of elements from your career history and particularly from the skills and achievements you will have outlined.  So we will do them first.
The hardest part of your C.V. is identifying those particular parts and that is the section that I will address next.  When that is complete the profile will come together quite easily.
So until the Career History and Skill Sets are in place I will leave a blank space for the profile and deal with it later.
So let's return to the idea of Ger's CV that I introduced in my last article.  Do please bear in mind that what you see so far are all just the easy parts.  The real work starts from here on.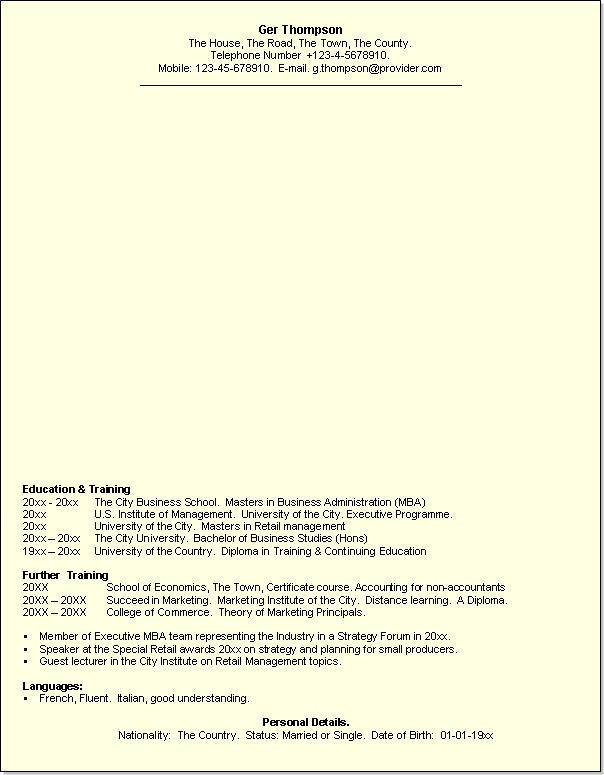 That's the end of the easy part.  It's from here on the hard work begins.    In my next article I'll discuss what many people find the hardest part of their CV to write – their career history.
More articles in this CV Series
Tips on writing your career/work history
Build your CV one piece at a time
Think about the Reader when writing your CV
The importance of formatting in a CV
CV writing – remember you are the product