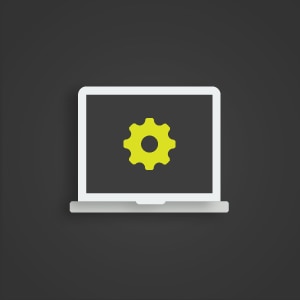 When writing an IT CV, there are a number of key features which should be present to showcase your knowledge, skills and abilities.
These can be presented in various ways and are dependent on the role, company and industry you are applying for. The more senior the role the more necessary the features discussed in this article will be in your IT CV.
You can start work on your IT CV by first downloading one of our free CV templates  and then following some of the advice listed below.
IT CV TIPS
Interpersonal skills
Many of the CVs I have seen for IT skills do not show interpersonal skills. They primarily focus on their technical skills. Adding strong interpersonal skills to your IT CV will give you competitive advantage and make you stand out from the crowd. Try not to just describe the duties you had – show how you did them, for example a friendly and supportive approach to managing the IT support helpdesk queries. Your personal profile is also a good place to demonstrate your core competencies in this area.
Technical skills
I would recommend having a separate section in your IT CV for your various IT skills, software and hardware knowledge, systems, processes and frameworks (eg: ITIL) etc. Any formal course can be added here also.
A lot of prospective employers will search the IrishJobs.ie CV database for specific skills in named software packages or operating system etc. So many people have used what they are looking for but don't put it on their CV. It means they do not come up on searches and end up being overlooked.
If you are currently doing a course or intend on doing a course that year, you can add that to your CV like this:
2015- 2016 – Oracle BI Fusion, QMS / ISO, ITIL Course.
Reporting skills

Reporting is paramount for IT roles so show your skills in this area and the frequencies of your reporting and the audience for these reports.
Project size & duration
If your experience involves doing project work, make sure to state the size of the project, usually in value, the duration of the project and how many were involved. This provides the reviewer with a better idea of what it involved and thus creates greater impact.
Hobbies & interests
It is beneficial to show that you are fit and healthy and have other interests. If you are involved in the community in any way, add this to your IT CV also. Travel can show that you are used to being in diverse environments which would also look good on your CV.
Organisational skills
IT roles require individuals to be highly organised. They need to be able to manage their workload in an efficient and show a methodical approach to work. An organised person will plan in advance and be calm under pressure. It would be ideal to demonstrate that in advance.
Attention to detail
Accuracy of administration is key so you need to have a well presented and error free CV to demonstrate your attention to detail skills. When I read "strong attention to detail" in a CV, I cannot help combing through the CV looking for errors. 9 times out of 10 I find some – try not to be that person.
Multitasking skills
Most IT roles require multitasking skills to manage conflicting priorities and duties. The more of this you have experienced in the past, the more you should sell it in your IT CV as it would be a highly sought after skill.
Efficiency skills

Show when you have improved efficiencies.  IT can be a large cost to an organisation if it is done inefficiently. If you have experience in the past of improving processes through streamlining, designing new innovative ways of working or even just some small continuous improvements you have made, make sure to get these down on your CV. Equally, if you have ideas for improving any other areas of the company in your current or prospective roles, be ready to talk about these in your interview.
Teamwork skills
For IT roles, you need to be able to show are accustomed to working with other departments and as part of a team also. You need to show that you are a good communicator over the phone, e-mail and in person. If you can describe how busy your previous roles were by adding some numbers against them, this will provide the prospective employer with context of your experience to date.
Communication skills
Communication is key. You need to show that you are a good communicator over the phone, e-mail and in person. You could also add core competencies in this area to your personal profile such as – personable, approachable, friendly, calm under pressure.
Industry Knowledge
You will see in the job specification that knowledge of the industry is a distinct advantage when applying for the role. Display how you know the industry if you have worked in it in the past.
If you have not, show transferable skills such as an ability to get up to speed quickly and technical skills in one area that show a competence for learning in a new area. You can also show a general interest in the area in your cover letter by doing your research. Research the industry/company and try and use their terminology where possible throughout your application process.