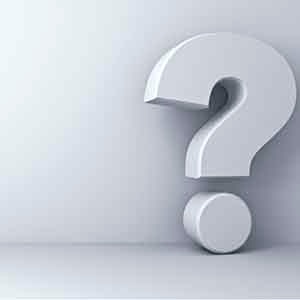 Frustrating as it may be, there will be times when attending an interview, you get a sense that you know more about the job on hand than your interviewer does.
This can happen for several reasons, for example, a HR manager,  who may be an expert in HR, but might not have a detailed knowledge of a very technical element of a job requirement.
Or, it could be a stand in for the appointed interviewer who can't be there because of illness or whatever.
If this happens, you will quite quickly start to notice the shortcomings of your interviewer and become frustrated and upset as you realise you are not getting a fair shot at the interview.
So if you are faced with a poor or bad interviewer what can you do?
An untrained or stand-in interviewer will not be a skilled interviewer and so will not address the interview process in a structured manner.
This means, more often than not, they will not go through your career in a structured manner, hearing how you developed your skills and experience in the course of your career.
Their questions will be pot-shots, out of sequence and dwelling more on their own areas of expertise rather than the expertise required for the job.
The first tell tale sign of a bad interviewer is, after your initial introduction, the interviewer gives you an enormously long and detailed account of the company, its progress and development. Often they will talk on and on giving all sorts of detail about the company. This is a natural reaction by an interviewer when confronted with a situation where they are not well practised or unsure of the interview process and they are out of their comfort zone.
All this is very frustrating after having gone to the trouble of preparing carefully for an interview that you can see is falling apart through no fault of your own. You can clearly see that the interviewer does not have the competence to carry out a well conducted interview.
If you detect this kind if situation unfolding the natural reaction is to try to bury the interviewer with information to show how much you know.
No matter how, where or when you are confronted with a difficult, poor or even aggressive interviewer, nothing works better than a quiet, calm and friendly response without any sense of frustration or anger.
It's when you must be most constrained, level headed and not allow yourself to be drawn into any level of confrontational conversation, especially in an effort to top your interviewer and let know you know more than they do.
This is of course very different to letting your interviewer know you know your stuff.
When responding to a question,  outline a similar situation you experienced in the past, how you planned to deal with the issue and most important the result you achieved and ideally in a measurable way. That could be through money or time saved, a cost reduced or a turnover increased.
In this way you can tell the interviewer how good you are without appearing to challenge them on the knowledge stakes. You simply relate what you have done, adding in and demonstrating your skills and understanding. This is an effective but forceful way of conveying your talents.
By responding in this fashion you are providing information in a format that the Competency Based interviewer would want.
As with all interviews you need to respond to questions promptly, with clear concise information and the only way you can ensure that is to know your CV.
Again and again I ask that of clients and the answer is always "Yes, of course I know my CV!"  however, when the questions start it almost always becomes clear that they know roughly what is on the CV but not with a thorough knowledge.
Bearing in mind that even at the best of times interviews are stressful, especially if you have three people (or more) staring at you and asking questions. No matter how well you think you know your CV, you will forget about half of it and will go home kicking yourself for leaving out A or forgetting about B.
You must read over and over, relive every event you have documented.  What was the issue? What did I do? Who did I work with? What result did I achieve?
When you have it all thoroughly researched, then and only then can you be confident your response will be concise, professional and informative, and as always, said with a friendly smile.