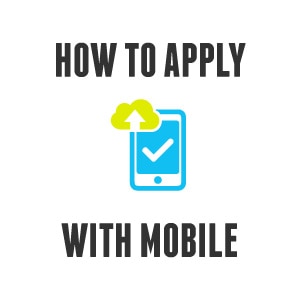 Do you search our jobs using a mobile?
Well, now we've made it even easier for you to apply for the jobs you want using a smartphone or tablet.
What's new is we've integrated access to cloud storage into our application process.
If you are an Apple user, and applying for a job using mobile then you will have been dependent on using either cloud storage or accessing a saved CV in your IrishJobs.ie account.
Now we've incorporated access to Googledrive, Dropbox, OneBox and Box for all users – Android and Apple – so that they will appear as options on a drop down menu.
This means you can quickly and easily find your CV and attach it to your application.
If you are an Android user, then you can still have the option to use the file storage on your device to save your CV, making uploading it to an application very simple.
So how do you apply for a job using your mobile? Just follow these simple instructions.
Using your mobile device browse IrishJobs.ie to search for jobs that match your skills and experience. Once you've found a job you want click the Apply Now button, enter your contact details and upload your CV.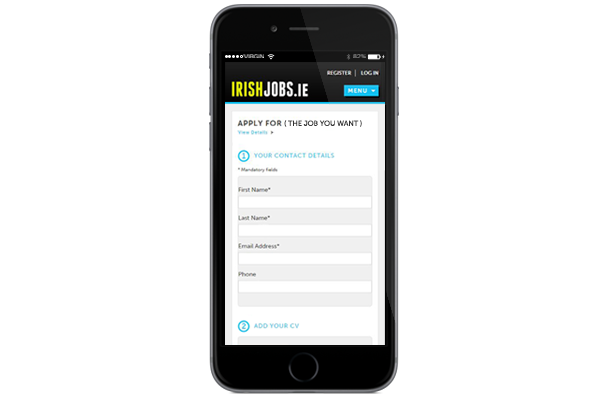 If you are logged into your free IrishJobs.ie account, where you can store up to 5 versions of your CV, then select and attach your CV from that account. Alternatively if you have stored your CV on your android device then select and attach your CV from your tablet or smartphone.
You now have the option to download your CV from the cloud. You can choose from four of the most popular cloud storage solutions.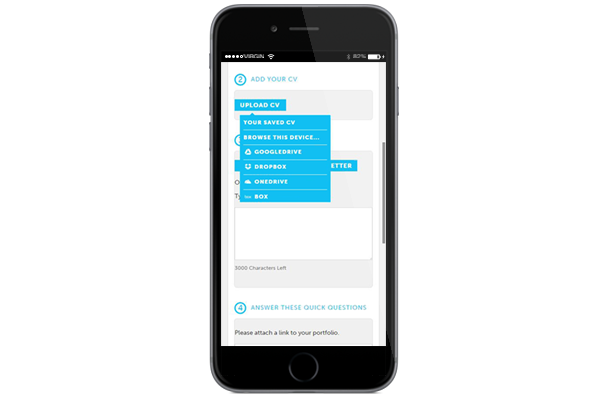 The screen you see next will depend on a number of factors.
If you use an iPhone or an iPad or if you haven't yet set up a job seeker account with us then you can now download your CV from the cloud to apply for a job using your mobile.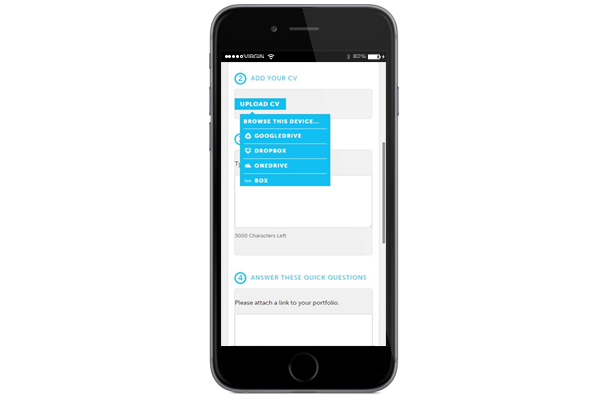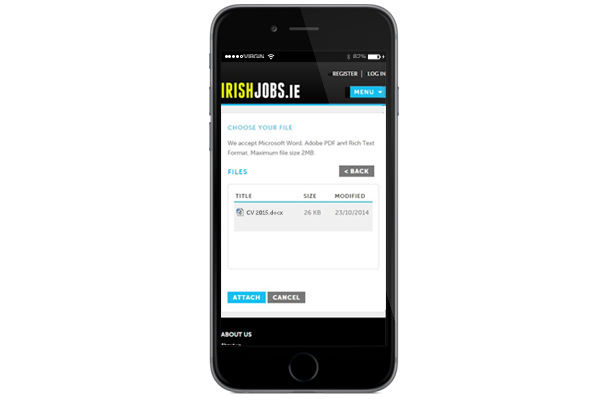 You will know you have successfully sent your application when you see the following message on your mobile screen.