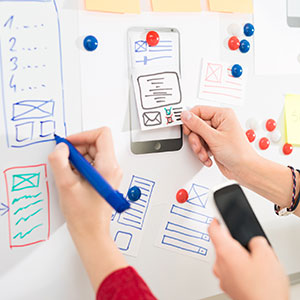 We are always looking for ways to make IrishJobs.ie better for jobseekers.
In fact, it's precisely what our team of UX designers spend their time doing. Their work is driven by how people use our site.
So, we are looking for jobseekers to join our user testing panel and work with our UX team.
Tell us more about how you use our site and you can help us improve it for everyone.
If you're interested in taking part please enter your name and Email in the form below.