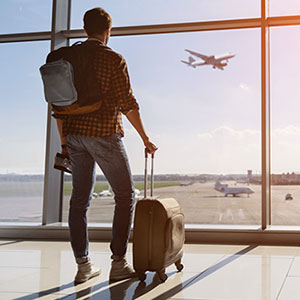 Thousands of people around the world are taking part in the Global Talent Survey and we are inviting jobseekers in Ireland to join them.
Share your opinions on jobs, mobility and new ways of working in the survey and not only will you receive your own individual talent profile, you will also be in with a chance of winning a travel voucher worth over €800.*
The research is being conducted by the Boston Consulting Group and the Network, an international partnership of top recruitment websites, of which IrishJobs.ie is a member.
* Terms and Conditions: The raffle will be conducted by The Network and/or one its affiliated partners. You can participate in the raffle until March 31st, 2018, by filling out the survey and by leaving your email address. The winner will be determined by a lottery. The winners will be notified by email and have to specify within 30 days, where they want the prize to be sent. If such a notification has not been made, the prize lapses. The prize cannot be paid out in cash. 10 travel vouchers are available for this global raffle