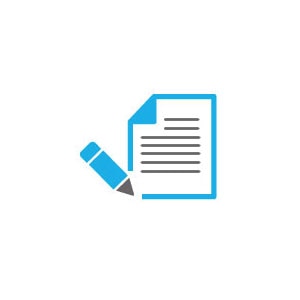 There are many types of disciplines within engineering.  You can be a mechanical engineer, an electrical engineer, a design engineer, a construction engineer or even a validation engineer the list is endless.
Regardless of your discipline and what level you have reached in our career as an engineer there will be a number of key competencies that you should be able to demonstrate in your engineering CV.
Put simply key competencies are the skills you possess which demonstrate your ability to do the job and these key competencies should be emphasised throughout an Engineer CV.
Listed below you'll find a list of key competencies for engineering and you may find a couple, some or many of these competencies can be used in your engineering CV.
•    Relevant qualifications/professional training
•    Incorporates business policies and procedures into task completion.
•    Understanding of the business cycle
•    Understands engineering principles theories, concepts, practices and techniques
•    Analyzes and solves problems from basic engineering principles, theories and concepts
•    Contribute innovative ideas that lead to positive business results
•    Ability to meet customer requirements
•    Ability to act on customer feedback to improve service
•    Comply with product/service quality standards
•    Contribute to process improvement through the use of quality tools and measurements
•    Solid interpersonal, communication and organizational skills
•    Practical working knowledge of statistical data analysis
•    Practical working knowledge of quality improvement tools and techniques
•    Technical writing skills.
•    Ability to multi-task
•    Effective time management skills
•    Familiar with working in highly regulated environment
•    Work on own initiative.
•    Motivated and energetic
•    Mythological approach
•    Ability to work in a team environment while demonstrating strong individual achievement
•    Project management skill to achieve project goals in a timely manner
•    Excellent technical knowledge
Once you have decided which of the key competencies fit best with your experience then you can start to build them into your CV.  Remember you need to provide solid, real life examples to prove those key competencies.  It is not enough to say you can do something you must be able to verify your claims.
Your CV is your own individual marketing tool. In effect you are selling yourself to the employer and as such the language you use in your CV is critical.
The following is a list of 'good' selling words and words that help to highlight your strengths, when used to describe a skill that you hold or a task that you have achieved.
Overcame
Contributed
Won
Instigated
Reorganised
Developed
Accomplished
Demonstrated
Delivered
Persuaded
Established
Led
These words are 'extra boosting' selling words. These words serve to really emphasise a skill or achievement.
Enthusiastically
Quickly
Consistently
Effectively
Decisively
Assertively
Positively
Resourcefully
Creatively
Capably
Efficiently
Successfully
Of course with all CVs the golden rules still apply
No longer than 2 sheet of A4 paper
No spelling mistakes
Simple, clear formatting
Keep your CV concise
Don't lie
For free CV templates click here
For more CV advice click here