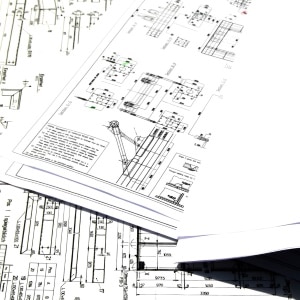 Job description
Few people are aware that engineering is really a science. When most people think about being an engineer, they conjure up images of engines and oil but the reality is very different.
This is a highly skilled industry and without it, the world would grind to a halt as there would be no bridges, no medicine and no cool gadgets like Smartphones that improve our lives.
Science and engineering jobs are for those who want to play a vital part in improving society as a whole. If you are smart, passionate and dedicated, read on to discover more about the exciting world of engineering.
View and Apply for Engineering Jobs
What Will I Be Doing?
Like so many sectors, 'it depends' on the branch of engineering you choose.
There are a wide variety of fields to choose from but no matter which role you ultimately take; your job will involve analysing, developing and evaluating large-scale systems. This may mean creating brand new projects or looking for ways to improve/maintain current systems. Possible engineering duties include:
Researching new developments and innovations in your field.
Considering the effectiveness, safety and cost of new designs.
Writing and presenting reports.
Turning research ideas into technical plans.
Modifying and testing designs.
Discussing requirements of a project with clients and other professionals.
Using computer aided design (CAD) packages to create blueprints.
It is a role that involves multitasking and as well as designing and creating things, you may have to manage projects and visit systems in the field depending on your engineering role.
What Else Do I Need To Know?
No matter which role you end up in, creativity is an essential requirement. Part of your job will be to think of new systems and ways to improve designs. Critical thinking is also a requirement as you need to have the ability to ask the right questions.
In most instances, you will work 'traditional' hours on weekdays but certain projects may necessitate longer hours and weekend work. The work environment varies and could be an office, a laboratory, a building site or a processing plant.
What Are The Different Engineer Roles Available?
The available engineering fields are varied and each contains its own unique challenges.
Engineer Salary
Keep reading to discover the salaries earned in different engineering sectors:
Chemical Engineer: You can expect to earn €38,000 – €50,000 per annum with 3-5 years experience. This rises to €50,000 – €70,000 a year if you have 5+ years experience. Typically, you'll earn €5,000 a year less if working outside Dublin.
Production Engineer: This is a well paid job as even those with just 3+ years experience can earn up to €60,000 a year. This increases to €65,000 per annum with 5+ years experience while production engineers in Cork, Limerick and Waterford normally earn €55,000 a year when they have the requisite 5 years experience.
Electrical Engineer: Entry-level pay is normally in the €33,000 – €40,000 range and this can rise to €62,000 a year after 5 or more years in the role.
Design Engineer: This is one of the better entry-level roles with salaries of €40,000 – €45,000 available. Once you have 5+ years experience, this can rise to €62,000 a year.
For a more detailed list of salaries and benefits in the engineering sector click here
What Are The Plus Points?
No matter what engineering sector you work in, the opportunities are fantastic. You can find work with a wide variety of organisations including the armed services, the medical industry, construction, manufacturing, research and development and much more. It is also possible to find work overseas with foreign governments or international companies.
There are a number of chances for promotion, you get to showcase your creative side and work on genuinely interesting projects. On top of everything else, the salary, bonuses and benefits are fantastic.
What Are The Downsides?
It is not the right sector for you if a 9-5 office job is what you're after. While certain engineering roles may offer such a role, you're more likely to be travelling and meeting clients or working on manufacturing or construction sites. The work can be stressful and exhausting so a passion for what you're doing is a must or else you'll get burned out. Additionally, competition for these roles is fierce and most organisations have strict hiring criteria.
What Educations/Qualifications Do I Need?
Hiring companies expect all candidates to have at least a high quality Bachelor's Degree in an Engineering field and further study is required to meet the criteria for specialist roles. Most companies also ask candidates to have a minimum of two years work experience in the field.
Once you become a graduate engineer, you should look to attain chartered engineer status (CEng). This qualification ensures high standards, employability and professional recognition. To achieve CEng status in Ireland, you must have an accredited level 8 or level 9 degree and also have four years of Initial Professional Development under your belt. Additionally, written work such as a practice report and essays must also be submitted followed by attendance at a professional interview.
Am I A Good Candidate?
In order to become an engineer, you should possess the following qualities:
Good teamwork skills.
Excellent commercial awareness.
The ability to work under pressure and meet deadlines.
The capacity to plan effectively and prioritise tasks.
Superb technical knowledge.
The desire to learn new things and keep up to date with developments in your field.
There are other qualities specific to each engineering role but if you possess all of the above, you have an excellent change of forging a successful career in the industry.