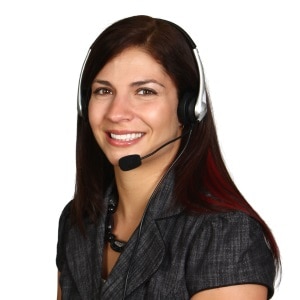 Job Description
If you enjoy helping others and are a good communicator, a job in customer service could be ideal. It is a crucial role in any organisation as you deal with customer queries and complaints.
You are usually the first contact with your company so it is important to be friendly and amiable either on the phone or face-to-face.
If you are known as a people person, enjoy having variety in your day-to-day activities and relish the opportunity to solve problems, a job in customer service could be your dream role.
View and apply for Customer Service Jobs
What Will I Actually Be Doing?
One of the great things about customer service is the variety of roles on offer. At entry-level, you can expect to be employed as a customer service assistant and your job involves ensuring customers end the discussion happier than when they started.
You will answer customer queries, deal with complaints and provide information on the products and services offered by your company. The modes of communication include email, phone, web chat and face-to-face. Other tasks may include:
Selling products/services & taking customer orders.
Answering queries or passing customers to another department.
Arranging services for customers.
Entering customer information on to a computer database.
Handling complaints or passing the customer to a manager.
In customer service, it is highly unlikely that two days will be the same as your daily routine can vary depending on where you work. If you work in retail for example, you will be expected to remain up-to-date with the latest company offers and promotions which you then explain to customers.
Is There Anything Else?
A customer service job description is not something that can be easily pigeonholed. As such, it may not be the right role for someone seeking a 9-5 office job as your working hours will be flexible. Depending on the industry you work in, you may be asked to work evenings, weekends and even night shifts.
If on the other hand you are seeking a flexible role with plenty of options, a customer service job is perfect. Most companies have part-time openings so you could work another job or study until you decide on your career path.
If you are a customer service assistant on a full-time basis, you will work 35-40 hours a week and could work from a special customer service desk or an office. It is likely to be a busy working environment and if you deal with customers face-to-face, you will need to wear a company uniform.
What Kind Of Customer Service Roles Are Available?
Customer service is an incredibly broad field though almost all employees work in hospitality, sales, administration or technical support. There are potentially dozens of roles on offer; here is a quick overview of a few that fall under customer service job description:
Customer Service Salary
The average salary depends on your role, employer, industry and location. If you are a full-time customer service representative in Dublin, your salary will be in the €23,000-€25,000 per annum range if you have less than 3 years' experience. This drops by up to €3,000 a year outside Dublin. You can expect to earn €25,000-€28,000 per annum if you have 3+ years of experience in customer service.
It is a career with many options however; a customer service team leader can expect to earn in the €30,000-€35,000 range. Becoming a customer service manager is another step up the ladder and can pay anywhere from €35,000 to €50,000 a year. Right at the top is the manager of a call centre who can earn €70,000-€90,000 a year though this falls to €50,000-€80,000 outside Dublin. Finally a bilingual customer service agent can earn €26,000-€34,000; you'll notice this is up to €9,000 a year more than what is earned in the more traditional customer service role.
What Are The Positives?
Being in customer service can be an extremely rewarding experience as you get to help people with their problems every day. It is a role that provides you with a real opportunity to learn more about a company and there are a multitude of promotion opportunities; you could become a department supervisor or manager and one day you could be the head of a company's customer service department.
The skills learned as a customer service representative are transferable so if you decide to move into another role, you will find it easier to get a good job because your customer service experience will prove beneficial.
Now that Ireland has such a wonderful mixture of cultures and nationalities, it pays to have a second language in a customer service position. Indeed, these particular workers are in such high demand that they qualify for work permits. Browse through www.irishjobs.ie and you will find a host of positions available for customer service representatives fluent in languages such as German, French, Norwegian and Italian to name but a few.
Bilingual and multilingual customer service employees can go a very long way in the industry. You may even get the opportunity to experience a new culture by working abroad as these opportunities are widely available.
What Are The Negatives?
Even if you are a genuine 'people-person', there will be days when you are forced to deal with impossible customers who simply can't be placated. Even if you are not to blame for their problem, you can expect to be the target of their ire. You will also have to sit or stand in the same place for hours so customers can find you.
What Level Of Education Do I Need?
Customer service jobs are entry-level which means your personality counts more than qualifications. Therefore, having previous experience in the field is more likely to land you a job than lots of qualifications with no experience. Most companies will be looking for candidates with at least 2 years' experience in a customer service role when hiring a customer services executive but entry-level roles can be attained without this experience. As we mentioned above, being fluent in another language besides English can be a massive advantage when it comes to climbing the career ladder.
However, applicants with a third level qualification in a business or technical area have an advantage when applying. You also need to show good knowledge of the Microsoft Office package including Word, Excel, Outlook & PowerPoint as well as an ability to use CMS systems. Many companies offer their own training schemes to help employees improve their skills so you can learn on the job.
Is It The Right Job For Me?
If you are still interested in becoming a member of a company's customer service team after reading all of the above, you need to discover if it is a role that fits your skills and personality. If you are:
A 'people person'
Someone who likes being part of a team
A problem solver
A great communicator
Polite, pleasant and patient
Capable of dealing with complaints calmly
Naturally talkative
Then you're a perfect fit for a customer service role!