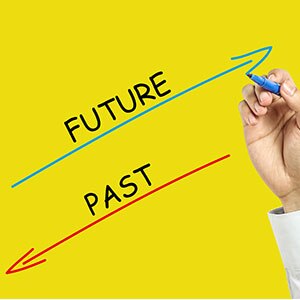 With Christmas fast approaching recruitment opportunities will inevitably slow over the course of the next couple of weeks.
I always suggest that now is a good time to review how you have progressed in your job/career over the year. It's an excellent time to consider your future career plans either with your current employment or with another employer, then start work on your 2017 job search strategy.
With the Brexit process officially due to begin and a new President taking up residency in the White House, 2017 will bring change, big change without a doubt.
Change can bring opportunities. Companies are crystal balling their 2017 markets, looking at opportunities and threats to their business.
Where decisions are made to expand in the face of opportunities, it's obvious to say there will be promotions within and probable new appointments as may be required.
Prepare Your CV
This is where you should clearly define your next step upwards and prepare a good CV describing your relevant skills and experience.
It goes without saying that, when you are planning your 2017 job search strategy, IrishJobs.ie should be at the top of your list.
Create a free jobseeker account with IrishJobs.ie, then upload your CV to the secure CV database, make it searchable and the employers who use IrishJobs.ie can find you. With a free jobseeker account you can also create and manage up to 10 different job alerts.  It's a great way to lay the groundwork for a successful job hunt.
Carefully examine our options, look at where you are placed within your industry sector and assess realistic options for you to progress or be promoted bearing in mind your skills and experience to date, your personality style and your long and short term aspirations.
Ambition is fine, but you must apply logic and target what is realistic for you. You also need to define your ultimate goal over the next three to five years. Then plan your progress. If your goal is two or three promotions away then prepare and polish your presentation for the next level up.
Watch For Opportunities
It essential to watch out for any clues to any opportunities going. I had a client recently who was what might be described as a medium level manager in the domestic auctioneering business.
He saw an advert for a very senior position in a well-known company and reckoned to himself, 'If they are looking for a senior person for a senior role then there may be supporting roles coming further down the line". He responded to the advertisement stating that the said position was more senior than he would qualify for but if another position became available he would ask that they keep his name on file for further consideration ….. etc.
Happily, they did and shortly after, out of the blue, he was invited for an interview. About three weeks later a 2nd interview which was followed by a 3rd which brought an offer – happy days.
If you're adopting this kind of approach then your CV and covering letter have to be especially good. By this, I do not mean sending a letter with an endless account of your career history in massive big long paragraphs on your C.V.
It's got to be short, instantly interesting or arresting and give the reader a virtual smack in the face for the want of a better expression. Grab their attention. Get help with this, to make this approach work your CV should be extremely well crafted and focused.
Stay Positive
The message here is not to suffer from inertia, instead stay positive, keep thinking of possible angles that you can optimise, take a chance, make an overture. The worst that can happen is you will get no reply.
Use your initiative, think of different ways to attack the job market or opportunities and go for it.