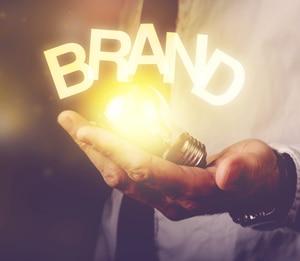 Job Description
In the world of marketing, a company's 'brand' is much more than the name you see on a product. It is a representation of what the organisation is and what it stands for. A company's brand identity is reflected in the kind of quality it offers, its reputation for trustworthiness and what it means to customers.
If you decide to forge a career in brand marketing, you will be responsible for creating a campaign that establishes and maintains the brand of your client in the marketplace. If you enjoy a challenge and believe you can speak the language of the consumer, keep reading to see if brand marketing is the right choice for you.
View and apply for Brand Marketing Jobs | View more Marketing Job Descriptions
What Will I Be Doing?
In Brand Marketing, you'll need to be a Jack of all Trades and master of a few as well! You could be involved in all aspects of a campaign from research right the way through to design and sales. Typical day-to-day tasks include:
Attending meetings with clients and different marketing departments (once you have reached a senior level).
Monitoring market trends and conducting consumer research.
Writing and presenting reports to senior management and clients.
Organising launch parties and other marketing events.
Development of effective product positioning in the market.
Work as part of a team to come up with the right vision, mission, goals and strategies for your client.
Measurement and reporting of all marketing campaigns and assessing the results against the aims of the client.
Is There Anything Else?
You can forget the usual 9-5 day when it comes to Brand Marketing as flexibility is the key. There will be certain weeks where you work 'traditional' hours, but these occasions are likely to be few and far between. In reality, you'll need to work overtime and weekends when a deadline is looming or when a major launch event is on the horizon.
It is an office based role, but you'll be liaising with clients, designers and management so don't get too comfortable behind that desk!
Brand Marketing Career Path
The majority of marketing roles don't have a particular entry route, but if you're interested in climbing the ladder, a degree in Business Studies or Marketing is a good start. Otherwise, you'll have to begin in an entry level role and work your way up with experience. While firms are always happy to hire graduates, they are usually more interested in applicants with viable campaign experience. If you can clearly outline your role in such campaigns along with their performance on your CV, all the better.
You can boost your earning potential with a professional qualification. The Marketing Institute of Ireland (MII) offers a range of courses. Other relevant bodies include the Digital Marketing Institute and the Chartered Institute of Marketing. Reputable educational institutions such as Griffith College offer Postgraduate Degrees in Brand Management.
Brand Marketing Salary
There are a number of different positions within the field; here are some annual salary ranges:
Marketing Executive: €28,000-€45,000 as a graduate; €40,000-€60,000 with 5+ years' experience.
Brand Manager: €40,000-€60,000 as a graduate; €60,000-€80,000 with 5+ years' experience.
Marketing Manager: €50,000-€85,000.
Marketing Director: €85,000-€140,000.
What Are The Good Points?
For certain projects, you'll get to work with a brand you genuinely believe in. It is enormously satisfying to work with a relatively unknown company from the start and watch it grow into something special.
The world of Brand Marketing also features its fair share of profitable and glamorous roles. As a manager, for example, you will attend various launch parties which will feature as much play as work! You may even get to meet celebrities at these parties.
What Are The Bad Points?
Brand Marketing is not an industry for someone who prefers a job with an element of predictability. It is a fast-paced industry with irregular working hours and a lot of pressure. If you make a mistake in your campaign and damage a client's brand, this reflects poorly on your organisation and could even cost it future business.
Is Brand Marketing Right For Me?
To become a success in the field of Brand Marketing, you must possess the following traits:
The ability to identify target audiences and create campaigns that inform and engage them.
Excellent communication and interpersonal skills.
A head for numbers as you'll be working with all sorts of metrics when measuring data.
Knowledge of the most up to date trends in the world of marketing.
Creativity with the ability to think 'out of the box.'
The capacity to work flexible hours while remaining analytical and thorough.
If you liked the role of brand marketer from daily duties to salary and career path, then the role of brand marketer might be a good fit for you.