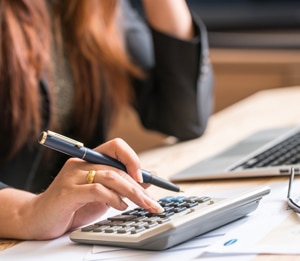 Job Description
In the role of financial bookkeeper, you are expected to keep track of official company spending to ensure there is a clearly defined expenditure trail. You will create financial transactions and use that information to complete financial reports.
The creation of the transactions mentioned above involves the posting of information to accounting journals/software from documents such as cash receipts, supplier invoices and invoices to customers. As a bookkeeper, you're also charged with reconciling accounts to ensure accuracy. Ultimately, you must make sure your company/clients comply with legal requirements. If you are considering a bookkeeper job role as your career, keep reading this detailed bookkeeper job description to see if this career is a good fit for you.
View and apply for Bookkeeper Jobs | View more Accountancy Job Descriptions
What Will I Be Doing?
Your daily responsibilities will include the following:
Processing sales invoices, receipts, and payments.
Developing a system to track your company's financial transactions by creating a chart of accounts and a set of clearly defined bookkeeping procedures and policies.
Verification, allocation and posting of transactions to maintain subsidiary accounts.
Balancing the general ledger through the preparation of a trial balance.
Compliance with relevant legal requirements by carefully studying these requirements, enforcing company adherence, filing reports and advising management on the necessary actions.
Preparation of invoices for the Office of the Revenue Commissioners.
Preparation of the Profit & Loss sheets for your company's annual accounts.
Is There Anything Else?
In the majority of cases, bookkeepers work a standard work week although you may be asked to work late or at weekends during tax season. If you work for a large corporation, the workload will be shared. Bookkeepers for smaller organisations will need to perform all the duties mentioned above along with some payroll tasks as well.
The majority of your time will be spent at your desk where you will process requests and answer queries. If you are self-employed, you will need to travel during the day to meet your clients. Bookkeeping is a role where self-employment is becoming increasingly common. While it offers independence, you also have no job security or traditional work-related benefits such as holiday or sick pay.
Bookkeeper Career Path
You don't necessarily need a college degree to become a bookkeeper. However, you will need reasonable Leaving Certificate grades; especially in Maths and English. It is also useful to have excellent computer skills as this looks good on your CV. If you go down this route, you'll begin in an entry level position and learn on the job. Depending on the size of the company, you could end up on an in-house training course. Alternatively, you might be encouraged to pursue a professional qualification although you would have to pay for it.
There is a host of qualifications available that can show how serious you are about a career in bookkeeping. For example, the Pitman Institute has an array of available courses; having an AAT qualification on your CV will significantly improve your chances of hire. You should also consider joining a professional body such as the Institute of Certified Bookkeepers (ICB).
Bookkeeper Salary
In the world of accounting, a bookkeeper's salary is towards the lower end of the scale. If you are just starting out, the typical annual salary range is €22,000-€25,000. With a few years experience in a large corporation, your wage could rise to €35,000-€45,000 per annum. At this stage, you should decide if you want to further your career and become an Accounting Technician or even a fully qualified Accountant. See more salaries for accountants
What Are The Good Points?
If you decide to work for an organisation, you'll have your choice of sectors including health, finance, the public sector and much more. Working for a large corporation will increase your chances of career progression; options include moving into payroll administration or studying to become an accountant.
Barring the busy period around the end of the tax year, you'll work standard Monday-Friday hours with little stress outside the above time of year.
What Are The Bad Points?
The tax season is extremely stressful, and you're expected to get everything right. If you make a mistake and it goes undiscovered, your company/clients could get into serious trouble. Additionally, the starting salary for bookkeepers is relatively small although you can make big money with experience.
Is a role as a Bookkeeper Right for Me?
As well as having a head for numbers, you'll need the following to become a successful bookkeeper:
A genuine interest in business and finance.
A methodical, thorough and analytical approach.
The ability to work as part as a team or on your own.
Excellent IT skills.
The capacity to work at a high level under pressure and the ability to meet deadlines.
Honesty and discretion as you will be handling confidential information.
If you liked the information provided in this Bookkeeper job description from the duties to the good points and career path, then a career as a bookkeeper might be right for you.