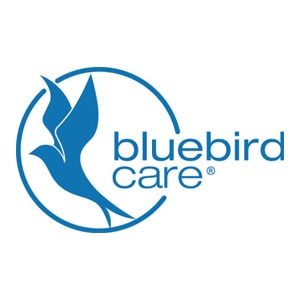 Bluebird Care will create 450 new jobs across Ireland over the next 12 months.
The leading Irish Homecare provider has announced plans to expand their range of services nationwide following the company's success in securing tenders to provide care for older persons in all nine Community Healthcare Organisations across Ireland.
Bluebird Care will be recruiting for a variety of roles with jobs available for Clinical Nurse Managers, Registered Nurses, Care Assistants, and Care Co-ordinators across the country.
The jobs will be firmly rooted in the community, with a range of full and part-time role positions available to suit individual lifestyle needs.
To kickstart their recruitment campaign the company will be holding a series of recruitment open days.
The recruitment open days begin on Wednesday the 12th of Sept in Clare, Galway and Dublin South and will run at various locations across Ireland until the end of the month.
For information on a recruitment open day in a Bluebird Care office in their county job seekers should visit the Bluebird Care website.
Managing Director of Bluebird Care Brian MacGoey commented:
"We are proud to announce that Bluebird Care will be creating 450 jobs, adding to our already high calibre team of more than 1800 who are providing invaluable care day in day out across Ireland. Winning nine out of nine contracts with the Community Health Organisations further endorses Bluebird Care's commitment to standards of care and our ability to attract the best people."
"We are committed to providing high-quality, safe and effective care in our client's own home which is, more often than not, their preferred place of care. Our unique and dynamic working environment allows for rewarding and flexible employment opportunities for potential key staff. With this in mind, we are delighted to begin recruiting caring and compassionate people to join the Bluebird Care team."
"We are now inviting all interested and qualified persons to make contact with us to learn more about developing a gratifying career with one of Ireland's leading homecare companies, which holds the EIQA Q Mark for quality."