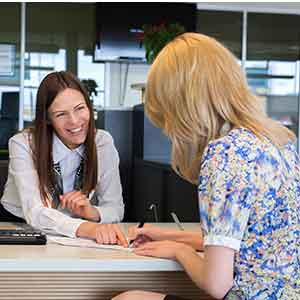 Jobs in banking are expected to grow in 2017.
Ireland's domestic banks hiring again on a permanent basis as opposed to the fixed term contracts which were prevalent in recent years.
The domestic banking arena made hires for replacement staff but there were pockets of new hires made in certain business areas. These areas included areas such as AML, KYC and Payments and were in response to new legislation.
Job Title

Dublin

 

Regional

€K p/a

9€K p/a

Front Office Banking Salary

Senior trader

90K – 140K

80K – 100K

Trader

45K – 90K

40K – 70K

Trade Execution Manager

70K – 95K

50K – 80K

Trade execution Dealer

50K – 70K

30K – 40K

Senior Portfolio Manager

95K – 145K

75K – 100K

Portfolio Manager

70K – 95K

50K – 80K

Senior Product Specialist

70K – 95K

50K – 80K

Product Specialist

45K – 70K

35K – 55K

Communications Specialist

48K – 70K

45K – 65K

Senior Investment Analyst

75K – 95K

35K – 55K

Investment Analysis

45K – 75k

35K – 65K

Equality Analysis (3+ years' exp.)

45K-65K

30K 35K

Equality Analyst (0-3 years' exp)

30K – 40K

22K – 32K

Credit Analysis  (3+ years' exp.)

40K – 65K

30K – 45K

Credit Analyst (0-3 years' exp)

30K – 40K

25K – 32K

Fixed Income Analyst  (3+ years' exp.)

40K – 65K

35K – 50K

Fixed Income Analyst 90-3 years' exp)

30K-40K

35K – 38K

Research analyst  (3+ years' exp.)

40K – 65K

32K – 50K

Research Analyst (0-3 years' exp)

30K – 40K

26K – 32K

Middle Office Banking Salary

Head of Middle Office

90K – 130K

65K – 120K

Middle Office Manager

55K – 75K

55K – 70K

Middle Office Analyst

35K – 55K

38K – 45K

Corporate Actions Manager

45K – 65K

35K – 50K

Corporation Actions Specialist

35K – 45k

30K – 40K

Pricing Manager

45K – 65K

40K – 55K

Pricing / Market Data Specialist

32K – 45K

30K – 40K

Trade Support Manager

50K – 65K

35K – 45K

Trade Support Specialist

35K – 45K

28K – 35K

Custody Manager

55K – 95K

50K – 70K

custody Administrator

26K – 38K

25K – 32K

 

Back Office Banking Salary

Cash Management Manager

45K– 65K

35K – 50K

Senior Cash Management

35K – 45K

25K – 35K

Cash Management Administrator

26K – 35K

23K – 30K

Settlements Manager

45K – 65K 

35K – 55K

Senior Settlements Administrator

35K – 45K 

25K – 35K 

Settlements Administrator

26K – 35K 

22K – 32K 

Reconciliations Manager

45K – 65K 

35K – 50K 

senior Reconciliations Administrator

35K – 45K 

28K – 36K 

Reconciliations Administrator

26K – 40K 

25K – 32K 

Payments Manager

45K – 65K 

35K – 60K 

Senior Payment Specialist

35K – 45K 

25K – 35K 

Payments Specialist

26K – 35K 

25K – 32K 

Lending Operations Banking Salary

Operations Manager

55K – 95K

50K – 75K

Restructuring Manager

55K – 95K

50K – 75K

Portfolio Manager (5+ years' exp)

55K – 95K

50K – 75K

Portfolio Manager (0-5 years' exp)

45K – 60K 

30K – 40K 

Credit analyst(5+ years' exp.)

45K – 60K 

35K – 50K 

Credit analysis (0-5 years' exp)

30K – 45K

25K – 35K

Lending Arrears team Leader

40K – 50K

30K – 40K

Leading Arrears Specialist

32K – 38K

25K – 30K

Collections Officer

30K – 40K

25K – 30K

Customer Service Executive

26K – 35K

20K – 30K

Retail Banking Salary

Branch Manager

60K – 90K

50K – 70K

Retail Banking Team Leader

35K – 45K

30K – 40K

Senior Financial Advisor

50K – 60K

40K– 50K

Financial Advisor

38K – 50K

30K – 40K

Customer service Executive

26K – 35K 

20K – 30K

Treasury Manager

65K – 90K 

50K – 70K

Treasury Administrator

26K – 4oK

25K – 35K  

Settlements Administrator

26K – 35K

25K – 35K

 Payments Specialist

26K – 35K

20K – 30K

Private Banking Salary

Portfolio / Wealth Manager

65K – 85K

50K – 60 K

Assistant Portfolio Manager

45K – 65K

35K – 55K

Client Service Executive

30K – 45K

28K – 35K