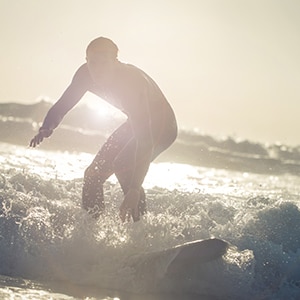 The summer holidays are nearly upon us and for most it's time to root out the bucket and spade and maybe the sun-tan lotion. Yes, it's time to relax and enjoy a few weeks of no stress.
However, your summer holidays can be the best time to plan your next move and get ready to job hunt.
Without being a spoil sport I would suggest that if you have a mind to move company or try to make a move up the ladder, over the next few weeks might be a good time to step back, re-appraise yourself and start formulating your next move.
Reviewing your current position is a difficult task to do on your own and a good conversation with a friend or colleague can help focus on what may be best for you or importantly how you may be perceived by others at work.
If it would be your wish to move up the ladder to a more senior appointment then there are two options. Move within your current organisation or to another.  Both require a different approach as bear in mind your current employer already knows you and so will be quick to rule you in or out. You will be judged by your performance over the last while.
By applying for jobs you will be presenting yourself as an unknown quantity and will have to be very well prepared at every level. The competition will be tough.
In either of these two situations, you need to think through in advance, like right now and dare I say it, while on your holidays where you stand and how you are regarded in your present role. Do you have the knowledge, ability and skills for advancement? Review yourself and also think how you may be regarded by your employer.  How you see yourself and how others see you are often quite a distance apart.
To go through a personal appraisal with a certain level of accuracy may mean you should seek professional advice. It's important to get it right from the start.
Get a good CV prepared. Whether you're looking for a job or not I would always suggest you keep a good CV in the drawer, ready to go. You never know the hour or the day when the phone rings and you're invited for a discussion about 'an opportunity' that has presented itself. That is not the time to go off in a whirlwind trying to get your CV before close of business that day.
Ensure your CV is short, concise and achievement oriented. No waffle and ambiguity. Just clear facts outlining your career to date and skills acquired. Again, if you're in doubt there are lots of professionals that will help you construct a good CV, or with any other part of the Career Change process. Modesty would prevent me from suggesting anyone too obvious.
After all that there are other topics like your interview and presentation skills and your job search planning and only if you plan on a job search.
The success of a good interview is squarely based on how well you know your career history. 'Don't be silly' I hear you say. 'Of course I know my career' When I hear that I know we're in trouble.  One or two reads through your CV is not what I'm talking about. You must think through every event that you have documented, carefully and in detail. Think how the event or project or problem presented itself, why were you chosen to sort it out, how did you go about it, who did you work with, how long did it take, was it completed on time? And how much did you save the company? Research every detail on this and every other line on your CV and when you know all theses details, only then are you ready to make a professional presentation at interview.
Just be prepared, be prepared all the time and at the very least, have a good up-to-date CV in the drawer ready to fly at a moment's notice.
And lastly, the job is not in the bag until the terms of contract are signed. So once there is an offer, accept gracefully and say thanks. Never come back the next day looking to increase the bonus or other. That should all have been done at the negotiation stage.