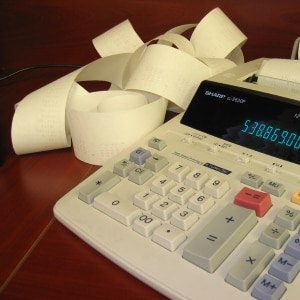 Job Description
If you decide to become an accountant, you will be getting involved in an industry that essentially runs the world of business and commerce. All financial transactions must be accounted for and/or reported which means accountancy is an occupation with many forms.
In the event you elect to work within an independent firm, it is more likely that you will become a chartered accountant. If you work for a business or organisation, you are more likely to become a certified accountant. If you love numbers and want to become a crucial part of the finance world, read on because accountancy could be the ideal profession for you.
View and apply for Accountancy jobs
What Will I Be Doing?
If you are a certified accountant, you will be responsible for improving an organisation's efficiency and maximising its profitability. As your skills are in demand in a number of different sectors, you can work in a public practice firm or in commercial, private or not-for profit sectors. Typical duties of certified accountants include:
Risk analysis and financial forecasting.
Administering the company's payroll.
Preparing business plans, financial statements, budgets and reports.
Controlling an organisation's income and expenditure.
Liaising with colleagues, clients and managerial staff.
Analysis and investigation of monthly and annual financial reports.
Development and management of financial systems and policies.
You get the opportunity to show your gift for numbers and help keep a company's financial engine operating smoothly. As mentioned above, you are likely to have your choice of scenery including city banks, hospitals and even showbiz companies! The list of potential employers is almost endless.
What Else Do I Need To Know?
The role of an accountant tends to be office-based in the main but you will probably have to visit the premises of clients for audit work. These visits may also involve staying away from home for periods of time ranging from one night to a week depending on the client and the firm you work for.
Although your working hours may often be of the standard 9-5 Monday-Friday variety, you might need to work longer hours in peak periods if you work for certain industries within the financial and commerce sector. You may also be given the opportunity to work from home, enjoy flexible working hours and engage in job sharing depending on the firm.
 What Are The Different Account Roles Available?
There are few vocations which offer such a stunning variety of options and we provide you with an overview of them below.
Accountant Salary
As there are so many accountancy roles available, the level of salary can vary significantly and also depends on your industry and employer. A survey conducted by the Chartered Accountants Ireland Leinster Society showed that the average annual salary of a chartered accountant in the Leinster region was over €87,000. For newly qualified chartered accountants, the salary was almost €50,000 a year whereas the average total salary for a Managing Director in the same region was over €176,000 a year.
Here is a quick overview of what you can expect to earn in certain accountancy roles:
Accounts Assistant: €22,000 – €25,000 if newly qualified and €28,000 – €32,000 with 3-5 years experience in Dublin. €2,000 – €4,000 less if working outside the capital.
Bookkeeper: €30,000 – €35,000 with 5+ years of experience in Dublin; €25,000 – €30,000 in other major Irish cities.
Payroll: €32,000 – €40,000 with 5+ years of experience in Dublin; €26,000 – €32,000 in Cork, Limerick and Waterford.
More accounting salaries and benefits Accountancy – Financial Services Salaries | Accountancy – Taxation Salaries | Accountancy –  Public Practice Salaries
What Are The Plus Points?
As well as the aforementioned flexible working hours and potential work from home opportunities, accounting is a career that provides an excellent level of job security, a generous salary and benefits package and intellectual stimulation. The profession is held in high esteem around the world which means you could even apply for a transfer abroad and get the chance to experience a whole new culture.
As accountancy is such a broad field, you have a wide range of potential employers to choose from. Options include banks, utilities, hospitals, charities, engineering/manufacturing firms and industrial organisations among others.
What Are The Downsides?
It can be an extremely stressful job at times and if you are working for a large corporation, you can expect to work long, tiring hours. Accountants are given a tremendous amount of responsibility and basic mistakes can have serious repercussions. It isn't easy to become a qualified accountant as it requires a tremendous amount of study. Of course, it is well worth it if you succeed in landing a role at a major firm.
What Education/Qualifications Do I Need?
You can become an accountant regardless of what you study in college but in most cases, organisations will want candidates with a business related degree. For example, a B.A in Accounting and Finance will ensure you are able to take the next step which is to become a trainee accountant. Most Bachelor's Degrees will be three years and it is also possible to improve your job prospects by taking on a Masters Degree in Accounting. Non-business graduates will need to take a one year postgraduate program.
If you wish to become a chartered accountant, you will need to complete the examinations of one of the professional accountancy bodies in Ireland which include:
Association of Chartered Certified Accountants (ACCA).
Institute of Certified Accountants in Ireland (ICPAI).
Chartered Institute of Management Accountants (CIMA).
If you have a B.A in Accounting and Finance you may be allowed a full or partial exemption from these exams. There are also a variety of institutions which allow you to begin your career as an accountant. We recommend researching such organisations to ensure they are legitimate practices.
Am I A Good Candidate?
Accountancy needs to meet ever-changing laws and procedures of a complex nature so you must be someone who is willing to learn new things. As well as providing balance sheets, audit & budget reports and accounts, you must also play the role of business advisor. Technical abilities are essential as you will be expected to take a more strategic role in the future and you are also expected to be honest and trustworthy. Here is a list of other key skills employers look for in prospective candidates:
Integrity & creativity.
Analytical ability.
Excellent numerical and IT skills.
Communication, negotiation and interpersonal skills.
An interest in business and top notch commercial sense.
Self-motivation.
The ability to work as a member of a team.
Accountancy is a career where dedication and a willingness to seek personal growth will yield significant rewards. There are plenty of promotion opportunities available and a host of different roles to choose from.