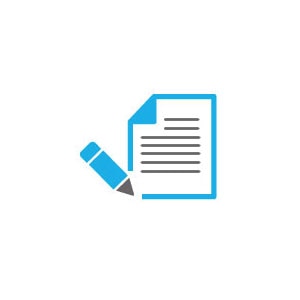 There are a wide variety of jobs and career paths within Accountancy and Finance.
However no matter what stage or level you have reached in your accountancy career there are a number of key competencies that you should have and must reflect in your Accountancy and Finance CV.
Key competencies are the skills you possess which demonstrate your ability to do the job and they should be emphasised throughout your Accountancy and Finance CV.
This selection of competencies for an Accountancy & Finance CV can be included if they match your skills and experience.
ACCA/CIMA/ACA/CPA Recently Qualified Accountant
2 -3 years Financial /Management Accounting experience gained in a multinational environment
Oracle or other accounting system experience
Exceptional accuracy and attention to detail, strong MS Office
Pragmatic 'can do' approach and solution drive
A positive approach and attitude to changes within the workplace
Ability to prioritise and execute tasks in a high pressured environment
Detailed understanding of risk and internal controls
Strong commercial awareness
Excellent communication and interpersonal skills
Ability to work in a team environment and on own initiative
Highly organised and used to working to tight deadlines
Strong analytical and problem solving skills
Experience of management of senior finance professionals
Experience of management of large diverse teams, in multiple site locations
Strong interpersonal skills both oral and written with very good telephone skills
Ability to work on own initiative in a Team environment
Good organisational & time management skills
Strong negotiation skills
Analytical approach / good problem solving skills
Excellent reporting skills
Once you have decided which of these key competencies are most appropriate to your career to date then you need to provide solid, real life examples to prove those key competencies.  Remember it is not enough to say you can do something you must be able to verify your claims.
Your CV is your own individual marketing tool. In effect you are selling yourself to the employer and as such the language you use in your CV is vital.
The following is a list of 'good' selling words and words that help to highlight your strengths, when used to describe a skill that you hold or a task that you have achieved.
Overcame
Contributed
Won
Instigated
Reorganised
Developed
Accomplished
Demonstrated
Delivered
Persuaded
Established
Led
These words are 'extra boosting' selling words. These words serve to really emphasise a skill or achievement.
Quickly
Consistently
Effectively
Decisively
Enthusiastically
Assertively
Positively
Resourcefully
Creatively
Capably
Efficiently
Successfully
Of course with All CVs the golden rules still apply
No spelling or grammatical errors
Simple, clear formatting
Keep your CV concise
Don't lie
No longer than 2 sheet of A4 paper
Use up to date contact details
Click here for free CV templates
For more CV tips and advice click here