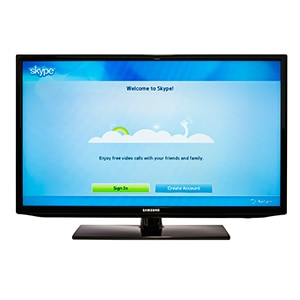 Speaking with a client recently they mentioned that they were going to be called regarding a recent job application.
They mentioned casually; 'It will only be a Skype call'.
Immediately alarm bells rang in my head. "Only a Skype call!" I thought.
'Lets talk on Skype' smacks of something casual, relaxed, no big issue just a little chat. However, nothing could be further from the truth.
A Skype interview, like any other interview, is one that will have been planned, your CV will have been scrutinised and a list of questions will have been prepared.
Ahead of a Skype interview it's important you go through the interview preparation process every bit a carefully as if it were face to face. However, for a Skype interview, there are other factors to bear in mind.
7 Tips to Prepare for a Skype Interview
1. If you aren't familiar or comfortable with Skype then arrange a couple of practice calls with a friend. Ensure your laptop is fully charged, check the alignment of your camera and screen to be sure you can make eye contact with the interviewer. You might want to consider using a headset which could help you hear and respond better to questions. If you have technical issues then tell the interviewer straight away, don't struggle on. Try to sort it out and if you can't then suggest rearranging the call
2. Check the view the caller will see behind you. Make sure it's neat and tidy. If you share a house or have a family about then you may want to suggest they pop out for the duration of the interview. You need to focus on the call and don't want any interruptions.
3. Think about who could be watching. Your interviewer's boss and their boss may well be watching your whole performance, but just out of sight. You will never know, nor be ever told. Your Skype interview should be focused, professional and demonstrate your total knowledge and/or skills in a particular area of business.
4. You may want to refer to your CV or use notes. If so, then it's a good idea to stick your notes immediately behind or above the camera. This will allow you to check them with just a small eye movement or a quick glance that won't be noticed. It's a better idea than having them on the desk which means glancing down. Your eye continuously moving up and down will be a distraction and obvious to the viewer/interviewer.
5. You will probably have been told in advance the names of your interviewers. Stick their names beside your CV and notes. Interviews are stressful and you will forget many details that you presumed you knew.
6. Just because you're at home don't be tempted to go casual. This is a still an interview and the usual rules apply. Be well groomed and presentable.
7. Research the company. Look at their products, their sales and their accounts if available and write down a number of intelligent questions one of which will NOT be 'what is the salary'.
A Skype interview may sound like a casual chat but nothing could be further from the truth. Prepare as you would with any interview but be sure to factor in the additional measures a Skype interview requires.