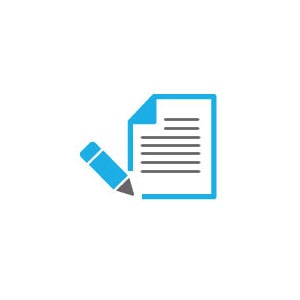 Regardless of what level you have reached in your career in Human Resources or what sector you are working in there are a number of key competencies that you should be able to demonstrate in your HR CV.
Put simply key competencies are the skills you possess which demonstrate your ability to do the job and these key competencies should be emphasised throughout your Human Resources CV.
Listed below you'll find a list of key competencies for Human Resources.
Depending on what level you have reached  in your human resource career a couple, some or many of these competencies can be used in your Human Resources CV
•    CIPD membership
•    a relevant third level qualification
•    High level of credibility
•    Integrity
•    Confidentiality
•    Excellent relationship building and communication skills
•    Strong organizational and project management skills
•    Excellent verbal and written communication skills
•    Solutions oriented
•    Strong employee relations experience.
•    Ability to suggest, develop, execute and track success of HR projects.
•    Strong influencing skills with a bias for managing rapid change.
•    Ability to partner well with senior management
•    Ensure an organisation has appropriate tools and procedures to manage staff performance
•   Consult and partner with managers on succession planning, talent recognition and development
•    Develop needs forecasts (future requirements for managerial and leadership positions)
•    Ability to develop and execute a Training & Development Plans
•    Ability to organise coaching/mentoring/other support to staff
•    Provide advice and guidance to managers and employees on all HR issues
•    Promote policies and actions to make the workplace empowering, safe, secure and high quality
•    Ability to identify, make recommendations and resolve any compensation and benefits issues
•    Develop and promote policies that support the recruitment and retention of skilled staff
•    Addresse issues such as succession planning, workforce development, key employee retention,
•    Develop strategic and annual HR plans that clearly identify and prioritise needs for investment in HR
•    Ability to provide effective leadership
Once you have decided which of the key competencies fit best with your experience then you can start to build them into your CV.  Remember you need to provide solid, real life examples to prove those key competencies.  It is not enough to say you can do something you must be able to verify your claims.
Your CV is your own individual marketing tool –  you are selling yourself to the employer and as such the language you use in your CV is critical.
The following is a list of 'good' selling words and words that help to highlight your strengths, when used to describe a skill that you hold or a task that you have achieved.
Overcame
Contributed
Won
Instigated
Reorganised
Developed
Accomplished
Demonstrated
Delivered
Persuaded
Established
Led
These words are 'extra boosting' selling words. These words serve to really emphasise a skill or achievement.
Enthusiastically
Quickly
Consistently
Effectively
Decisively
Assertively
Positively
Resourcefully
Creatively
Capably
Efficiently
Successfully
Of course with all CVs the golden rules still apply
No longer than 2 sheet of A4 paper
No spelling mistakes
Simple, clear formatting
Keep your CV concise
Don't lie
For free CV templates click here
For more CV tips and advice click here