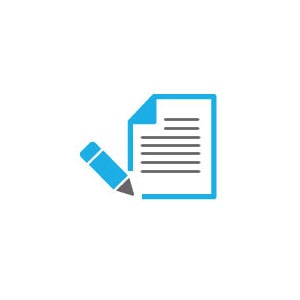 There are a wide variety of jobs and career paths within the Beauty, Hair Care, Leisure & Sport industry.  But no matter what stage or level you have reached in your chosen career there are a number of key competencies that you should have and must reflect in your Beauty & Leisure industry CV.
Put simply key competencies are the skills you possess which demonstrate your ability to do the job and it is vital that these key competencies are emphasised throughout your CV.
Some of the key competencies for a Beauty, Hair Care, Leisure and Sport CV are listed below;
•    An approved qualification, i.e. CIBTAC or equivalent
•    Excellent facial and massage skills
•    Proven ability to build and maintain client base
•    A desire and ability to learn new techniques
•    Excellent people skills and ability to work as part of a team
•    A flexible attitude and a hard working ethic
•     Fully qualified with salon experience.
•    Trained in advanced waxing
•    Semi-permanent eyelash extensions
•    Medi Pedi experience
•    Motivated and able to work on own initiative
•    Qualified in hairdressing
•    Willingness to learn and expand skills
•    NCEF
•    NPLQ
•    Leisure Centre experience
•    Pool Plant Qualification
•    Qualified Aerobics Instructor
•    IWS, or Rlss Assistant Swimming qualification
•    A recognized gym and aerobic qualification, NCEF, ITEC, NCEHS or equivalent
•    Experience of working in a gym environment, programming and evaluating clients
•    Experience in teaching aerobic classes
•    RLSS/IWS Pool Lifeguard qualification
•    ILAM Ireland Pool Plant Operators Course certificate
•    Swimming Teaching qualification
•    Experience of working in a pool environment, pool tests, chemicals handling etc
Once you have decided which of the key competencies from the above list reflect your own experience the you can start to put together your CV.   Remember you need to provide solid, real life examples to prove those key competencies – it is not enough to say you can do something you must be able to verify your claims.  Interviewers will use your CV as a jumping off point for questions so choose your examples well.
Bear in mind that your CV is your own individual marketing tool. In effect you are selling yourself to the employer and as such the language you use in your CV is vital.
The following is a list of 'good' selling words and words that help to highlight your strengths, when used to describe a skill that you hold or a task that you have achieved.
Overcame
Contributed
Won
Instigated
Reorganised
Developed
Accomplished
Demonstrated
Delivered
Persuaded
Established
Led
These words are 'extra boosting' selling words. These words serve to really emphasise a skill or achievement.
Enthusiastically
Quickly
Consistently
Effectively
Decisively
Assertively
Positively
Resourcefully
Creatively
Capably
Efficiently
Successfully
Of course with All CVs the golden rules still apply
No longer than 2 sheet of A4 paper
No spelling or grammatical mistakes
Simple, clear formatting
Keep your CV concise
Don't lie
Include current contact details mobile phone, email etc
For free CV templates click here
For more CV advice click here